Since they're different products, Foxit PDF Reader and Foxit PhantomPDF can run at the same time. And you can have different PDFs open in each program at the same time. But that's not the easiest way to compare versions of the same PDF file against each other.
If you need to read two PDF documents side by side to compare contents, make changes, and even copy content from one to the other, Foxit PDF Reader and PhantomPDF both give you easy ways to do it. And they don't require you to have both programs open simultaneously.
Instead, you can allow multiple instances of Reader or PhantomPDF to be open simultaneously or use the Split View feature.
Allow multiple instances
To enable the "allow multiple instances" feature, go to File > Preferences > Documents > and checking "Allow multiple instances".   Now whenever you double-click a new PDF file, Foxit PDF Reader or PhantomPDF will open a separate window.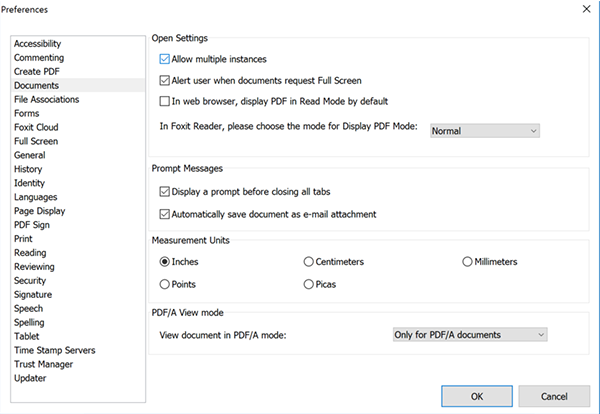 If you need to do this on the fly, just drag and drop the document's tab outside of its current window and a new window will be displayed.
Split View
If you want a side by side—or top and bottom—comparison of different pages within the same document, you can use Foxit PDF Reader's split view feature to view different instances of a document within the same tab. To do this, simply click View > Split, then choose whether you want to split your view vertically or horizontally.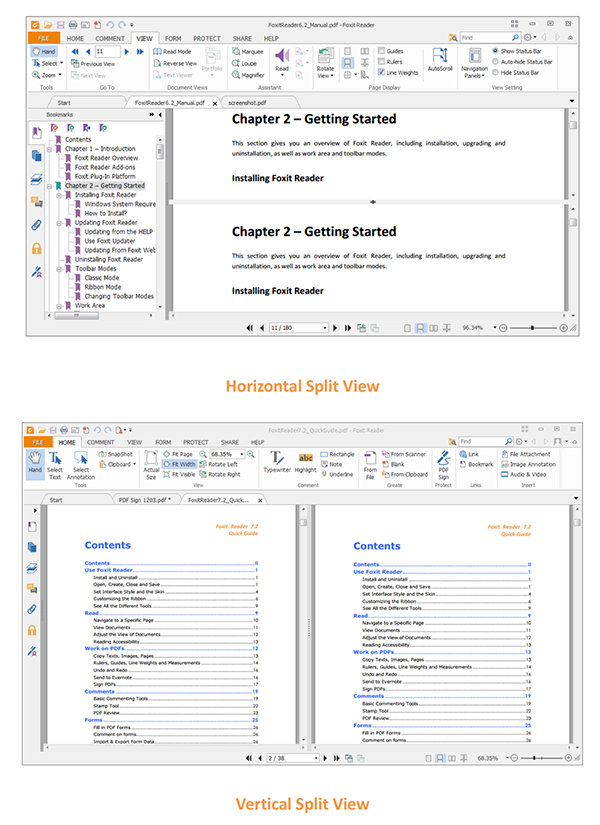 With this feature, you can scroll, zoom, or turn to other pages in one pane without having it affecting the other.
Is there a way to do compare PDF documents and get reports on differences?
Yes! To compare two versions of the same PDF document, go to View > Compare to view both documents side by side. The result is very similar to the way you do compare documents in Microsoft Word and view the resulting differences.
With Foxit PhantomPDF, all it takes is a few clicks to view two or more files at once without having to switch back-and-forth between tabs.