Close more deals, faster - generate, send, sign, and track documents within Salesforce.
Foxit eSign is a secure and automated eSignature workflow service that creates robust e-signatures in PDF documents. With Foxit eSign and Salesforce, you can now generate legally binding invoices, quotes, and agreements without leaving the most popular CRM.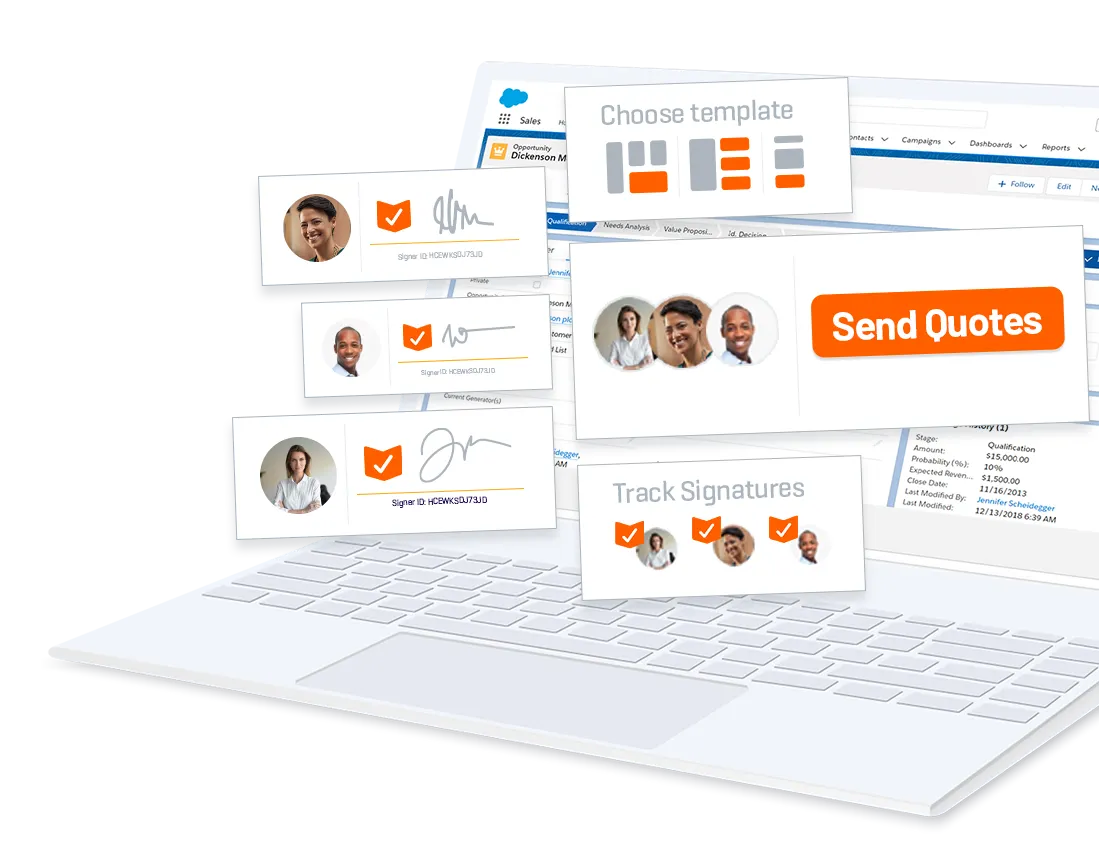 Foxit eSign for Salesforce®
Features at a Glance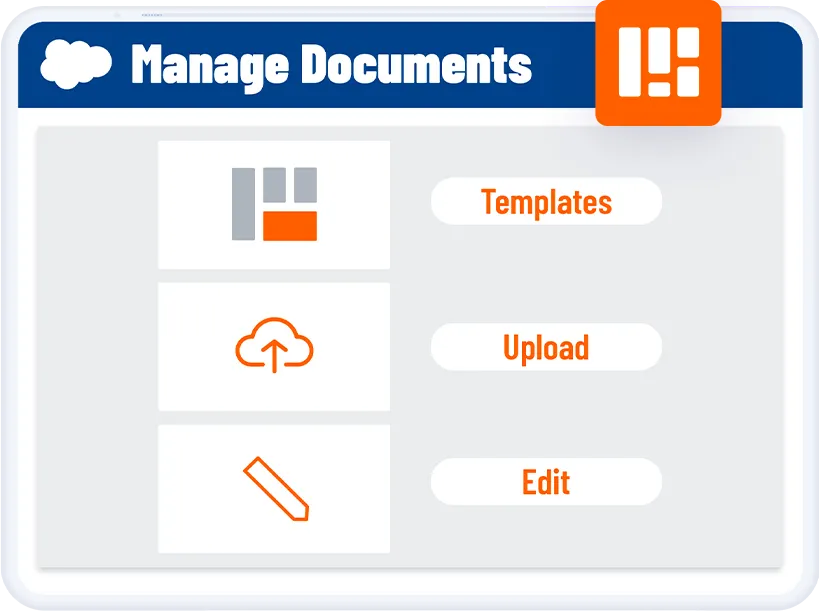 Manage Customized Documents
Use your own Quote and Invoice document template without writing any code. Ideal for when your documents have tables and multiple rows with data that need to be populated from Salesforce.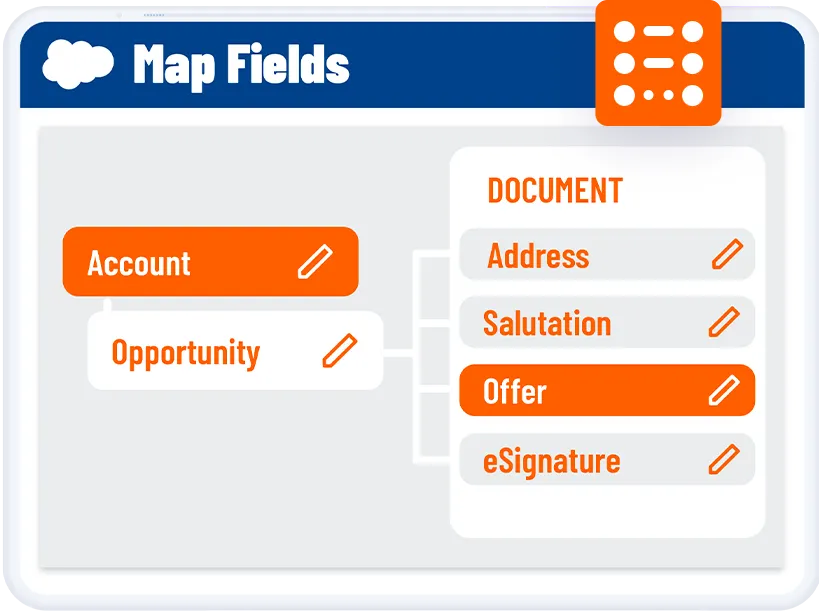 Map with Salesforce Fields
Map fields by simply selecting both single- and multi-row data fields. Merge data from fields with up to 5 levels of object hierarchy in Salesforce.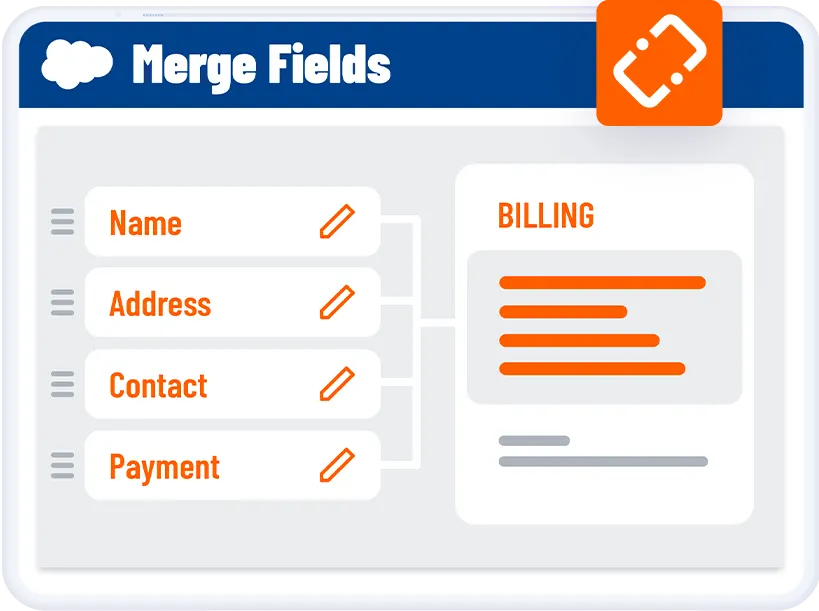 Merge Field Data
Merge data from any Salesforce object, such as Lead and Opportunity (including data from custom tables), to generate compelling documents.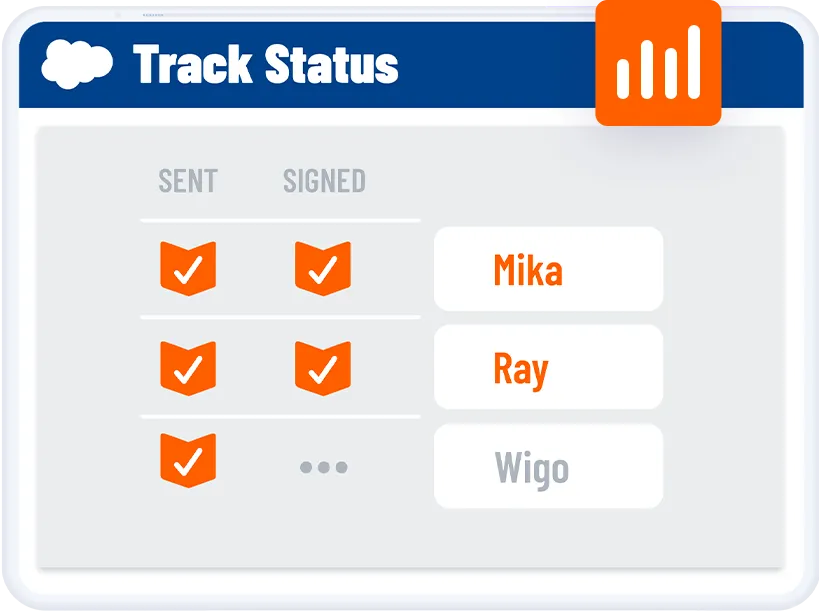 Track Document Status Within Salesforce
Send documents for eSignature and track all documents, send reminders, download signed agreements, and more directly within Salesforce.
Foxit eSign for Salesforce®
Request eSignatures

Send templates created in Salesforce® or Foxit eSign for eSignatures. Extract and merge fields data from Salesforce while sending for eSignatures.
Send documents generated from Word templates, Salesforce® object files, Foxit eSign templates, your desktop, or external repositories for eSignatures.

Automate document sending for eSignature in Salesforce® using the Foxit eSign for Salesforce® API.

Get status updates on made signatures and save signed documents within a Salesforce® transaction or external repository. Update your transaction based on the document status.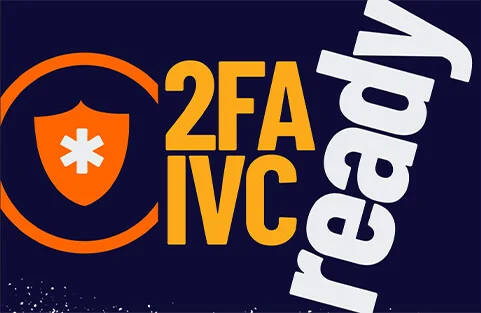 Enhance document security
Document security is our top priority at Foxit eSign. With features like two-factor authentication (2FA), intuitive visibility controls, and more, users have the opportunity to truly take control over the safety and security of their documents.
Learn about signed document security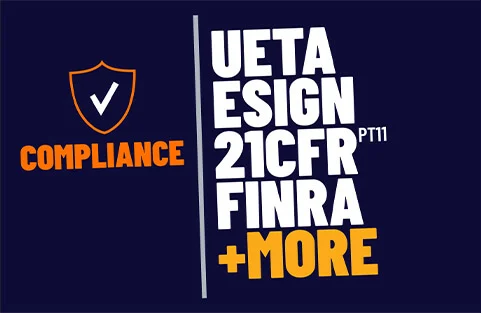 Maintain industry and HIPAA compliance
Meeting regulatory demands and maintaining industry requirements are essential for many businesses when electronically signing digital documents. Foxit eSign not only meets all UETA and ESIGN compliance requirements but also supports 21 CFR Part 11 compliance, FINRA compliance, and more.
Learn about eSignature compliance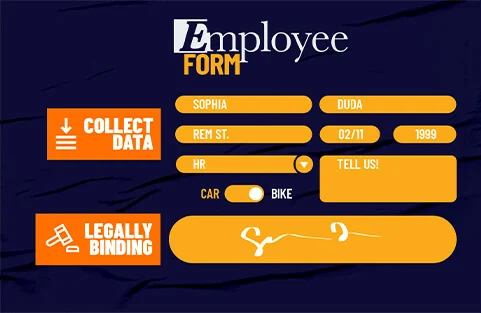 Use legal signatures practically anywhere
Foxit eSign electronic signatures are legally binding, reliable, and can be confidently used to complete business transactions, establish donation processes for non-profits, and by HR departments to gather important employee forms without worrying if they'll stand up in court.
Learn about legal electronic signature usage