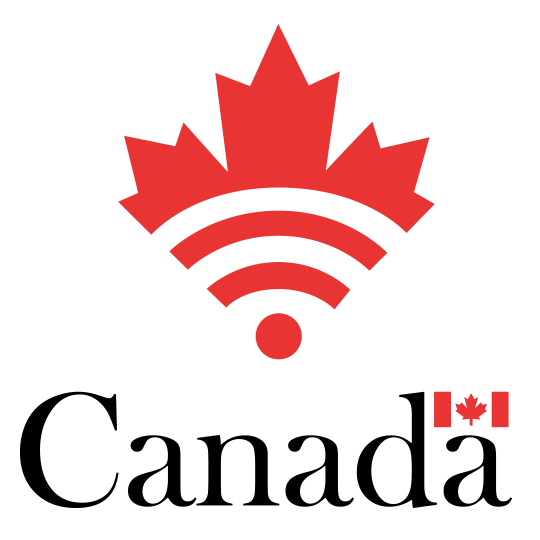 How the Government of
Canada Public Servants

Standardized on Foxit's PDF Editor

- A Step-By-Step Case Study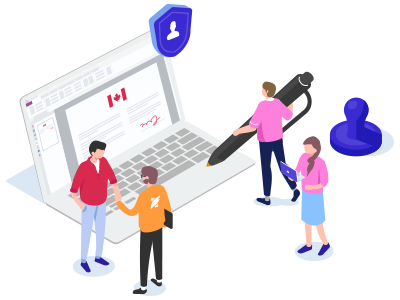 Shared Services of Canada
Shared Services Canada (SSC) delivers digital services to Government of Canada (GC) organizations. They provide modern, secure and reliable IT services so federal organizations can deliver digital programs and services that meet Canadians needs.
Objectives
Support Government of Canada's evolution to a digital, open, and collaborative government.
Support more than 200,000 federal employees with the tools and technology to work more effectively.
Provide digital-first, user-centered services and programs while reducing IT costs.
Results
Foxit beat out competitors with an affordable price for the core and advanced feature profiles based on Productivity, Accessibility, Security, Regulatory Standards, and IT/Admin, and compliance features.
The highly responsive Foxit team supports SSC and GC users every step of the way from customized training sessions to resolving problems quickly.
Foxit adapts to the GC's roadmap product requests, proactively reaching out to GC and implementing requests in a timely manner.
Jason Pantalone, IT Manager, Workplace Technology Devices, Procurement at Shared Services Canada (SSC), gives Foxit high marks for the simplicity of migrating departments to PhantomPDF. "When migration to new software and a new vendor occurs, major things can go wrong, but the GC didn't experience any of that," he says. "Usually we hear things like, 'well I'm not switching this product because this feature's not working.' But we've heard none of that. It's been one of the smoothest migration projects I've ever been a part of."
Learn the Details
Government Agencies Choose Foxit Software

Shared Services Canada

North Carolina State Bureau of Investigation

County of Fairfax

State of Wyoming

Commonwealth of Pennsylvania

Utah County Attorney General

New York Courts

Colorado Courts

Collier County Clerk of the Circuit Court

King County Superior Court

Coventry City Council

California Fish and Wildlife

Arrowhead Regional Medical Center

U.S. Air Force

U.S. Army

U.S. Navy

U.S. Courts
Customer Testmonials
" We got up to the 80th percentile for accuracy,"  Denise Inouye, Supervising Income Tax Specialist State of Hawaii. "With Foxit, it got higher to over the 90th percentile for two of our forms—the G-45 and the N-11. "
"Creating smart forms that enable us to embed information directly from other sources, such as a database, streamlines our processes," Mark Uhrin, CIO Evansville County and Vanderburgh County. "For example, I've been working on an intelligent form for computer services that automatically puts in current pricing on equipment and emails it to the right people for purchase requests. We're moving more of our departments to capabilities like these. "