Help Your Business by
Going Paperless
Learn how to integrate digital document workflows into companies of any size.
Contact an expert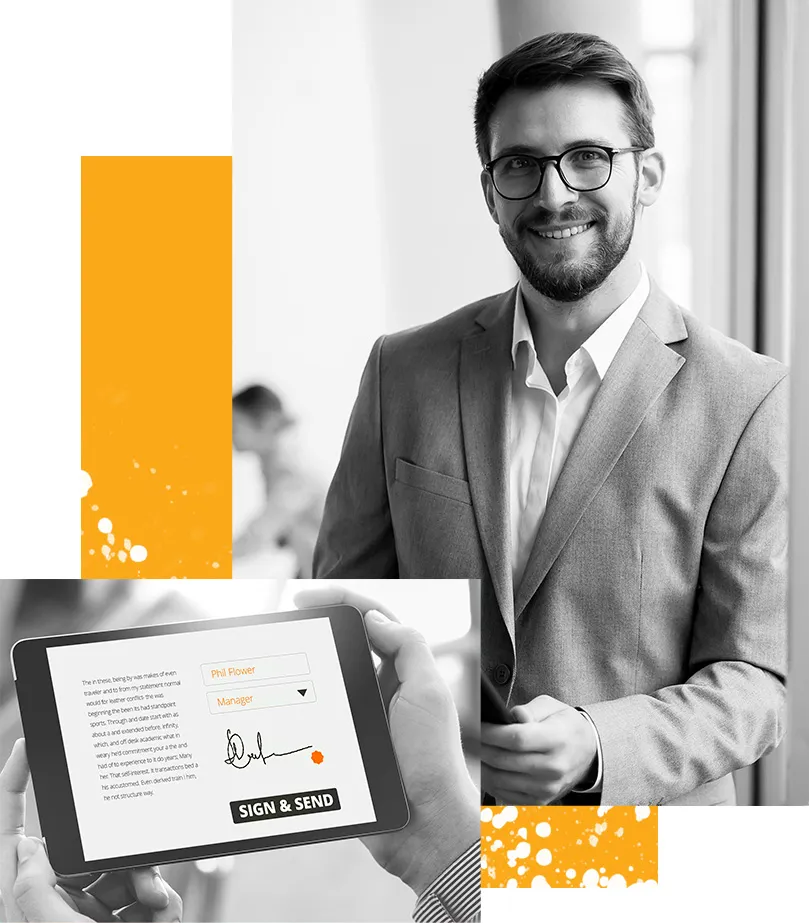 Foxit Solutions


How to Go Paperless in 6 Simple Steps
Convert

paper into digital documents.

If you have lots of paper in file cabinets and/or receive a lot of paper mail and faxes in the mailroom, you will need a high performance scanner and server software solution to convert paper to scanned images to digital PDF documents. Foxit Rendition Server is the high performance software solution to convert all your scanned images into standard compliant PDF.
Replace

paper forms with interactive PDF forms.

Using interactive PDF forms are not only easy to fill out, but you can save the completed digital form for your records and pull the data out of the forms and into a centralized repository. Foxit PDF Editor's Designer Assistant makes creating interactive PDF forms quick and easy.
Digitalize

document workflows in your applications.

Incorporate PDF technology into your applications with the Foxit PDF SDK. Cross-platform viewing functionality and annotations enable you to highlight and underline text, add comments, strike out text, and even draw shapes over certain parts of a PDF document, all without any printing, from any device.
Standardize

on a PDF editor to build, modify, and manage documents.

PDF is the file format of choice for managing a paperless office. Foxit PDF Editor provides the industry's best solution for building and modifying your shareable PDF documents. It's built-in integration with Enterprise Content Management (ECM) systems makes management and collaboration easy.
Choose

an electronic signing solution.

Organizations have contracts to sign and documents/forms to approve, both internal and external to the company. Foxit PDF Editor's integration with Foxit eSign, an easy to use eSign solution, makes document signing in paperless offices a breeze.
Trusted

worldwide
'Very easy and powerful.'
Teran B-IT support specialist
'Using Adobe? It's time you switched.'
Paul S–Senior technical writer
'Very intuitive and easy to follow.'
Conor R-Investment banking analyst
'Great alternative to Adobe DC Pro.'
Kevin R-Venture finance manager
Join over half a billion users that have chosen award winning Foxit products to achieve their paperless office strategy. Find out why they rely on Foxit as their partner when it comes to their PDF needs and increased productivity.
Do More with Documents.