eSign
Electronic document signing and management.
Legally-binding e-signature service to prepare, send, sign, and track agreements.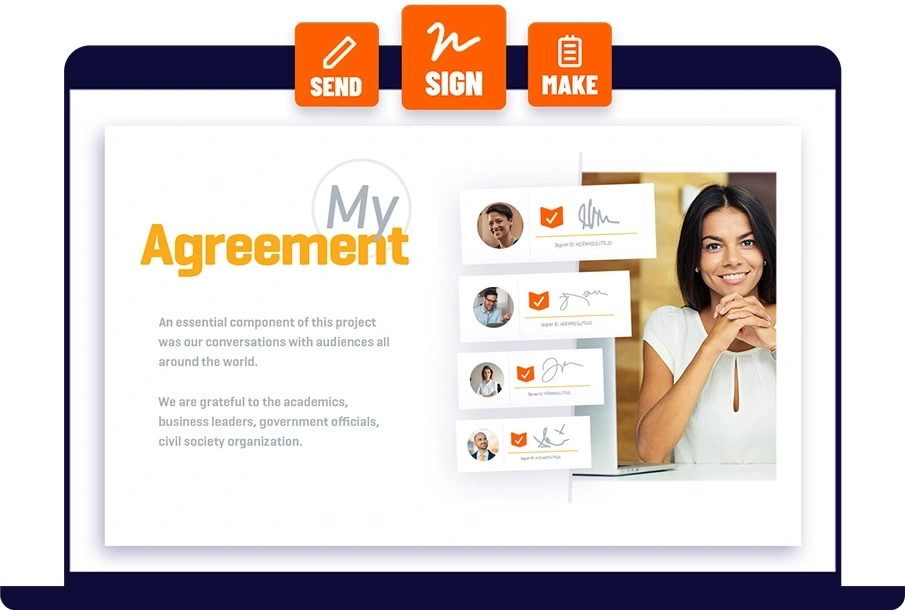 Digital Signature Product at a Glance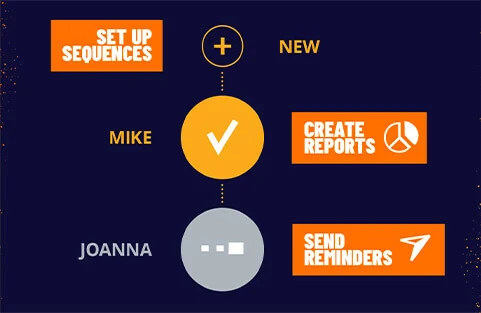 Manage signed documents, workflows, and reports
Foxit eSign is expertly designed to manage signed documents and handle the complexities that often accompany workflows. By employing reminders, establishing signing sequences, and utilizing detailed reporting, the document completion process can be easily managed from A to Z for signed PDF documents, Word documents, and more.
Learn about signed document management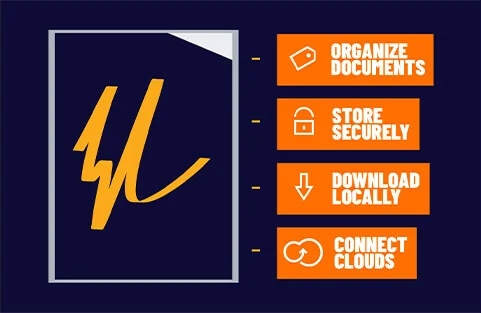 Store completed signed documents
Once signed documents are completed, easily and securely store and label them in your Foxit eSign folders for access later or download them to your computer or device for local storage or uploading to cloud storage options like Google Drive or Dropbox.
Learn about signed document storage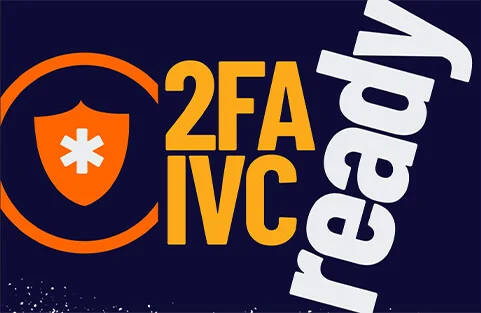 Enhance document security
Document security is our top priority at Foxit eSign. With features like two-factor authentication (2FA), intuitive visibility controls, and more, users have the opportunity to truly take control over the safety and security of their documents.
Learn about signed document security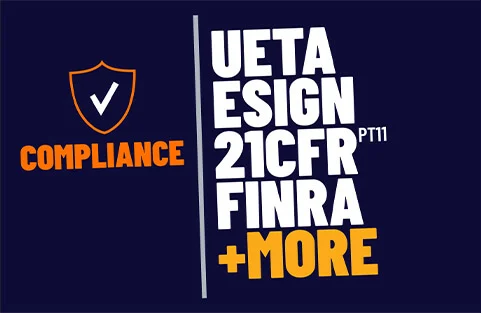 Maintain industry and HIPAA compliance
Meeting regulatory demands and maintaining industry requirements are essential for many businesses when electronically signing digital documents. Foxit eSign not only meets all UETA and ESIGN compliance requirements but also supports 21 CFR Part 11 compliance, FINRA compliance, and more.
Learn about eSignature compliance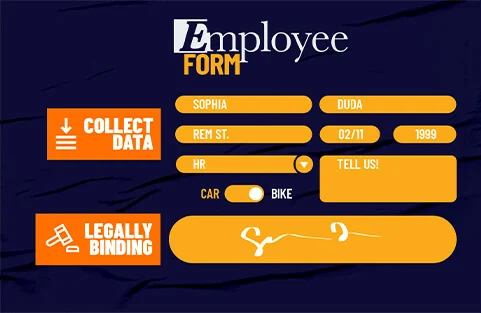 Use legal signatures practically anywhere
Foxit eSign electronic signatures are legally binding, reliable, and can be confidently used to complete business transactions, establish donation processes for non-profits, and by HR departments to gather important employee forms without worrying if they'll stand up in court.
Learn about legal electronic signature usage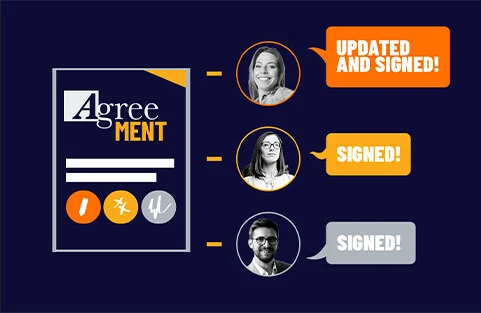 Share document templates and collaborate with your team
When multiple signatories are involved or various team members and departments are working on a document, streamlined and collaborative signing tools are a must. Easily share PDF templates, email documents, and audit document signing progress in a user-friendly and intuitive interface.
Learn about sharing document templates and collaboration
It's easy


reduce clicks 30% with a user-friendly interface with Foxit eSign.

It's collaborative


share templates and user address books to get agreement out quick and easy with Foxit eSign.

It's legally binding


with Foxit eSign, you don't need to worry if your electronic signature will stand up in court; with an audit trail and a certificate of completion for every document, you have all the proof you need if for some reason the signature is being contested.
It's convenient


don't waste time and money with draft, printing, faxing, scanning, and archiving paper agreements. Instead, electronically sign with Foxit eSign.

It's secure


Foxit eSign supports numerous compliances and offers top level security to keep all documents secure.

It's customizable


Foxit eSign's API makes it easy to integrate eSignatures into your website or platform.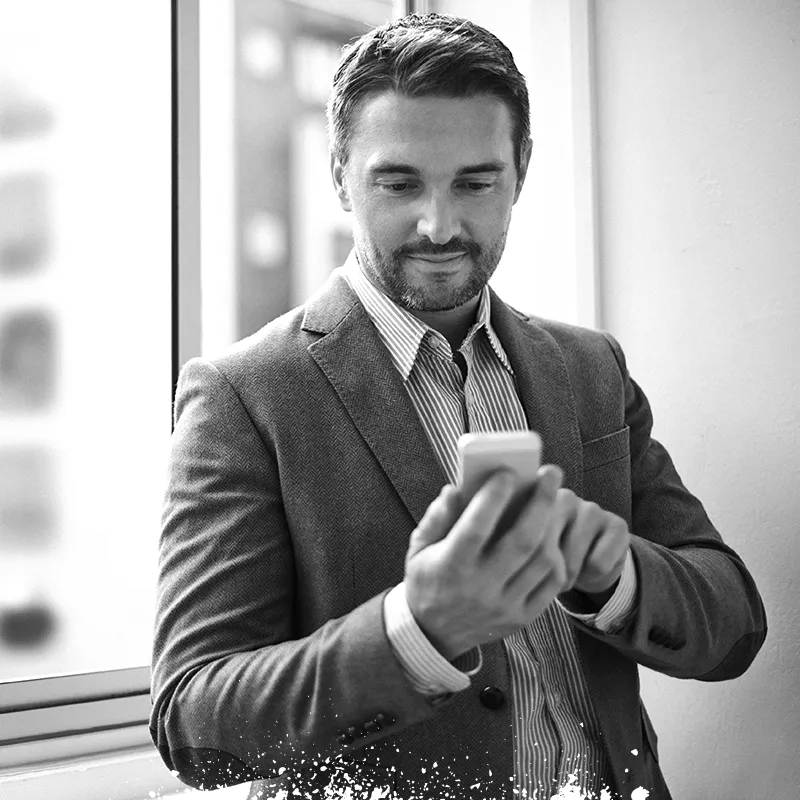 Foxit eSign


Complete and Powerful e-sign solution

Foxit eSign is a legally-binding e-sign service to prepare and gather important signed documents. It provides a complete e-sign solution - upload your document, create your template, add recipients, and send. Foxit eSign automates workflow, providing a seamless process to allow the user to send, sign, track, and manage signature processes using a browser.