Power BI Desktop from Microsoft is a free program that you can install on your computer. It allows you to connect to, transform and visualize data.
Power BI Desktop allows you to connect to multiple sources of data and combine them (often called modelling). This creates a data model. You can create visuals and share them as reports with others in your organization using this data model.
Users who use Power BI Desktop for business intelligence projects can create reports and then use the Power BI Service to share those reports with others.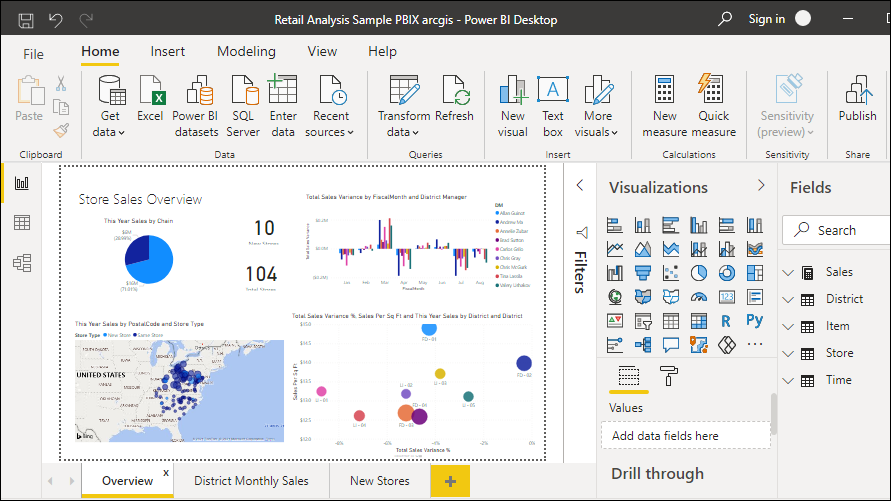 Power BI Desktop is most used for:
Connecting to data
Creating a data model
Transforming and cleaning the data
Making visual representations such as graphs or charts to show data visually
Creating reports that include a collection of visuals on one or more pages
Using the Power BI service to share reports with others
These people are sometimes referred to data analysts or business intelligence professionals (often called report makers). Even though many people don't consider themselves to be analysts or report creators, Power BI Desktop can help them create useful reports. It can also be used to pull data from different sources and create data models that they can share with coworkers or other organizations.
Connect to PDF files within Power BI Desktop
If you are like most organizations, you will have multiple PDF files from where you can extract data.
Power BI Desktop allows you to connect to a PDF file and access the data contained in the file. This is just like any other data source in Power BI Desktop. Here's how.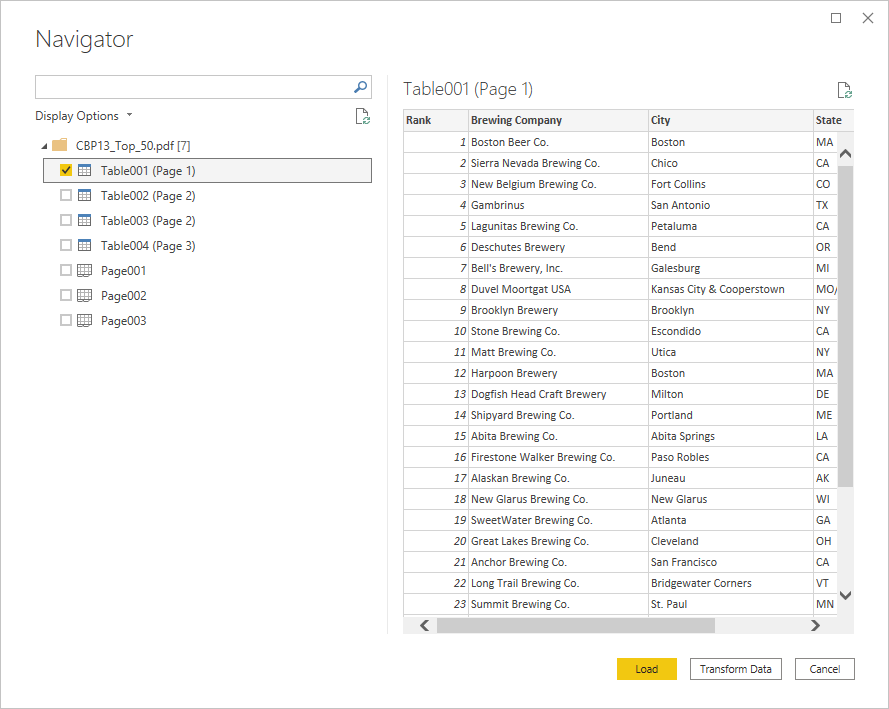 Connect to a PDF file
To connect to a file, select Get data using the Home ribbon of Power BI Desktop. Choose File to see PDF.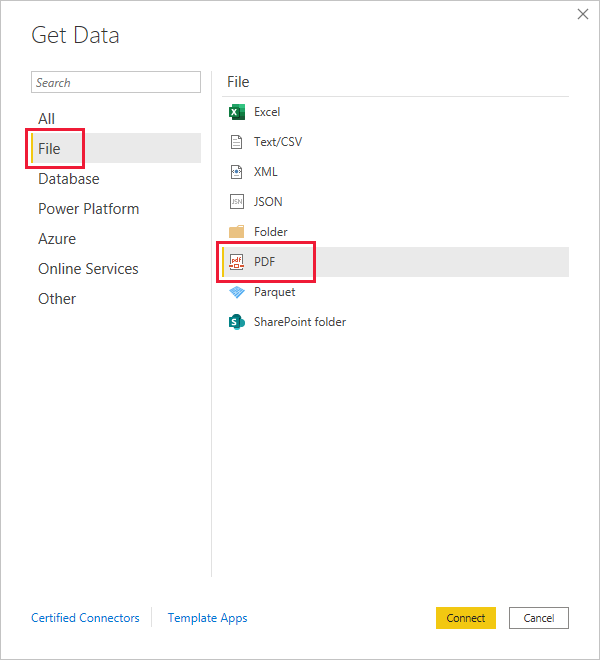 When prompted, you will be asked to specify the location of the PDF file that you wish to use. After you have provided the file location, the PDF file will load. A Navigator window opens. It displays the data from the file. From there, you can choose one or more elements to import into Power BI Desktop.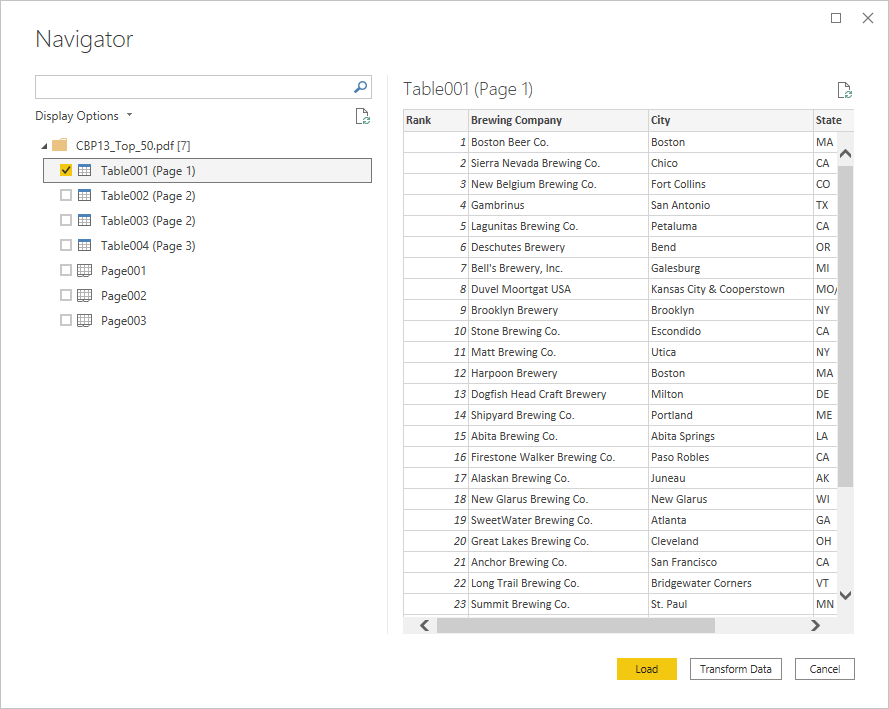 Clicking on the checkbox next to the PDF file will display them in the right pane. To import the data, click the Load link.
Data extraction from PDFs is crucial for reorganizing and reusing data according to your own requirements. And, if you happen to use Power BI Desktop, you now know how easy it is to do so.