With Foxit PDF Editor, you can simply access your Enterprise content management based files, make edits, combine, and share them with others. Let's look at how easy it is to access, merge, edit, and share iManage-based PDF files on your Mac with Foxit PDF Editor Mac. Let's start editing a PDF document located on iManage. First, open Foxit PDF Editor Mac and go to the Share tab for this example.
We are already connected to an iManage environment. So you just need to click Open under the iManage tab then look for the document you want to open.
Suppose, for example, you need to correct the word "tenant" which is misspelled in your lease agreement.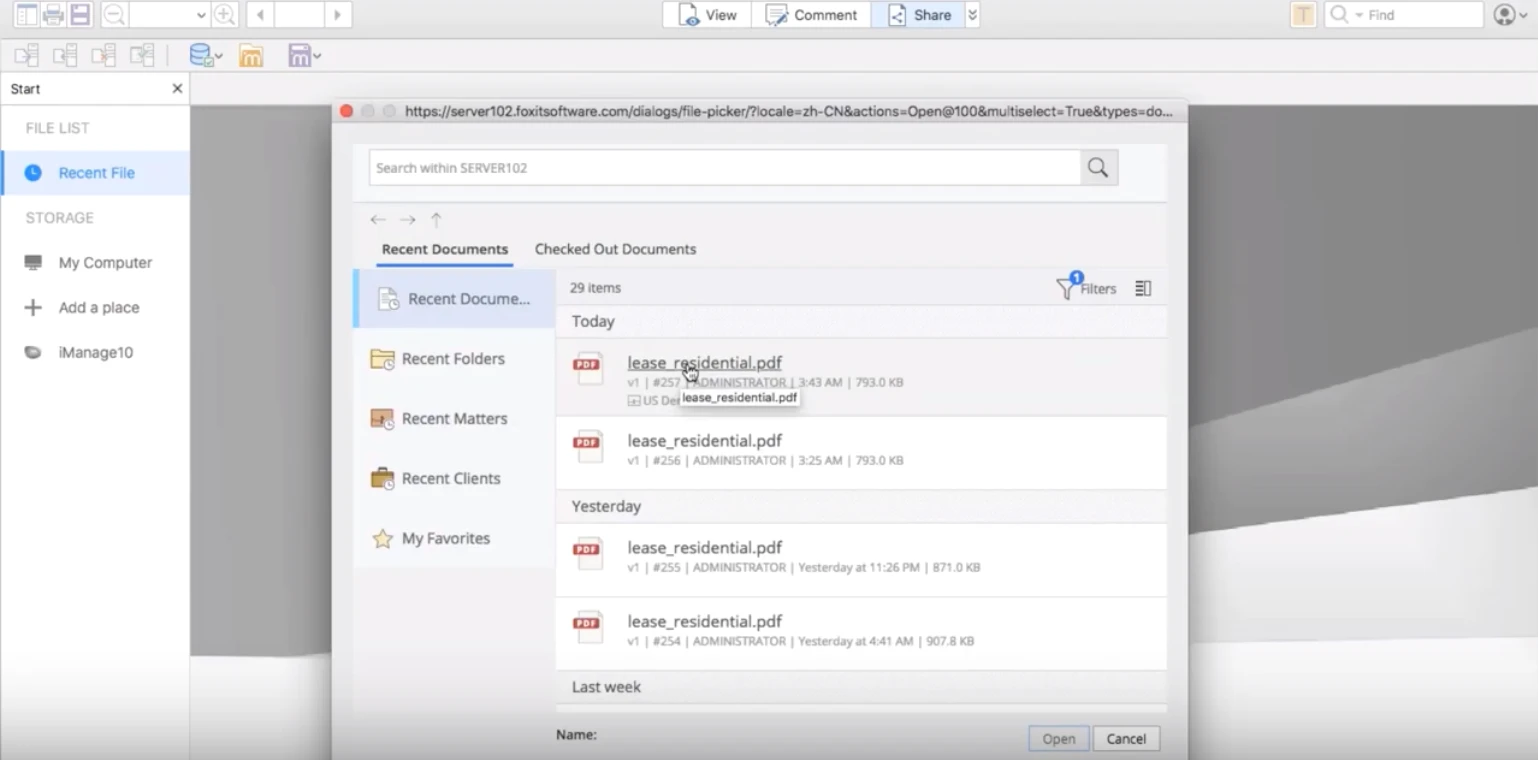 To do this, go to the Edit tab and place the cursor over the misspelled word and fix it.
Once you finish the edits, go back to the Share tab and choose Save As. You can either save it as a new document or save changes to the existing file on iManage. If you save it to the existing file, now your edited PDF document is back on iManage continuing with the same lease agreement.
Let's say you'd like to add a copy of the tenants driver's license on the third page. You can do so by going to the Organize tab and clicking Insert then choose From File and look for the driver's license file.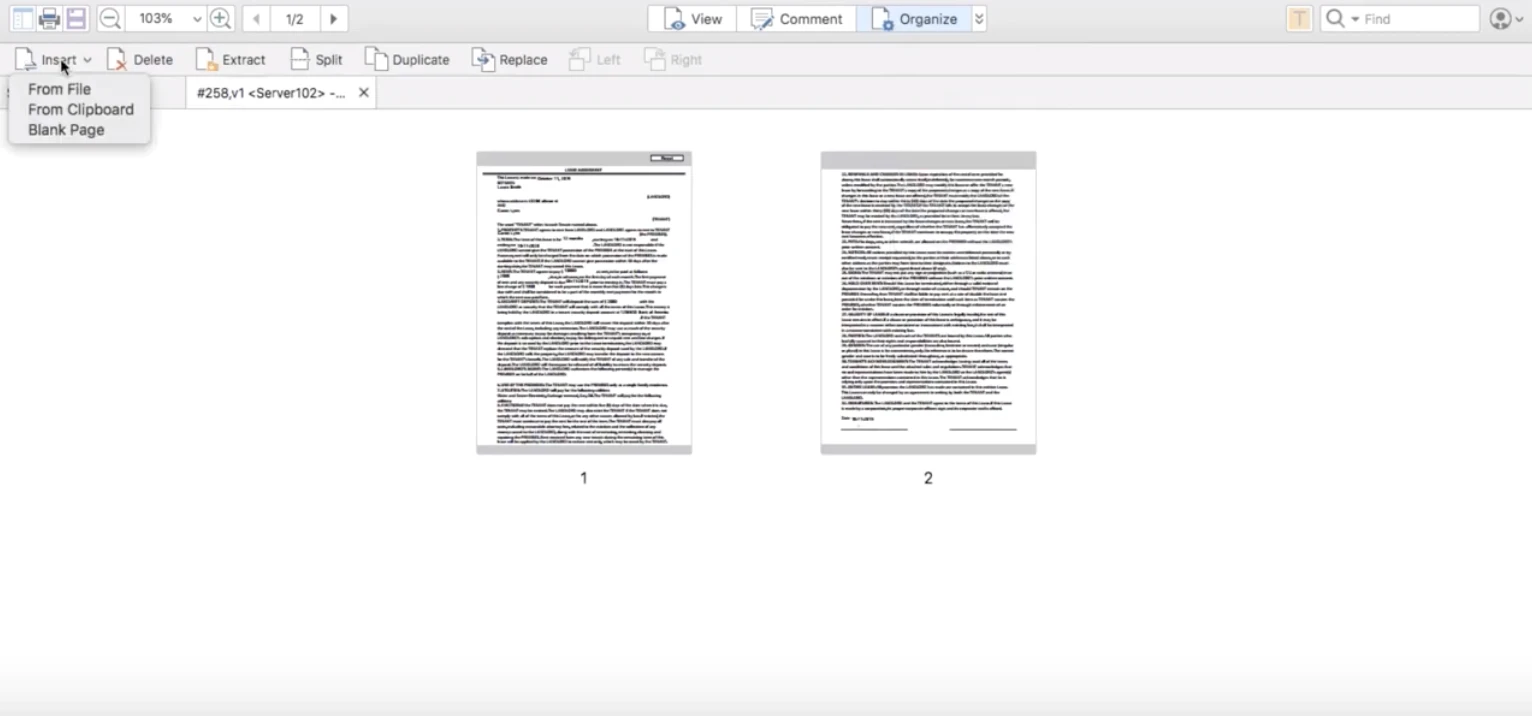 Next, make sure you insert the new document after page 2 and finish by selecting OK.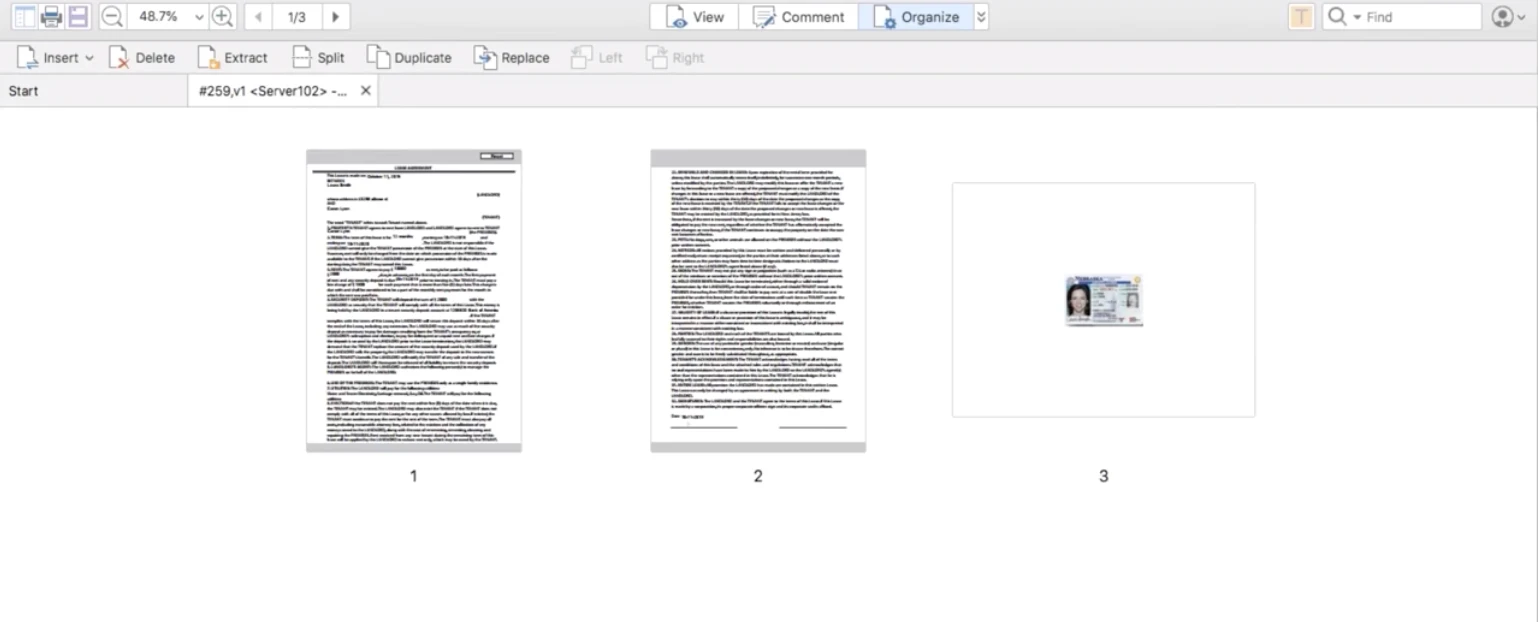 Once you finish merging the files, go to Files, click Save As to ensure the document is back on iManage, then start seamlessly modifying and sharing your PDF documents with Foxit PDF Editor Mac.