Suppose you want to put your company logo in the top left hand corner of every page of a PDF document that has, say, over a thousand pages. Needless to say, it would be no big deal if it were just a few pages but in this case, it's a very big deal indeed.
Can you apply the same image to all pages without having to place it on each page manually, one at a time?
Fortunately, the answer is yes when you're using a PDF Editor like Foxit PhantomPDF. Here's how you insert an image in the same place on every page of your PDF, no matter how many pages it has:
Navigate to the Edit tab in Foxit PhantomPDF.
Choose Image Annotation, then position the cursor on the area you want to insert the image and click and drag your mouse to draw a rectangle, then release it when the rectangle has reached the size you need.
In the pop-up Add image dialog box, browse for the image you want and click "OK" to insert it.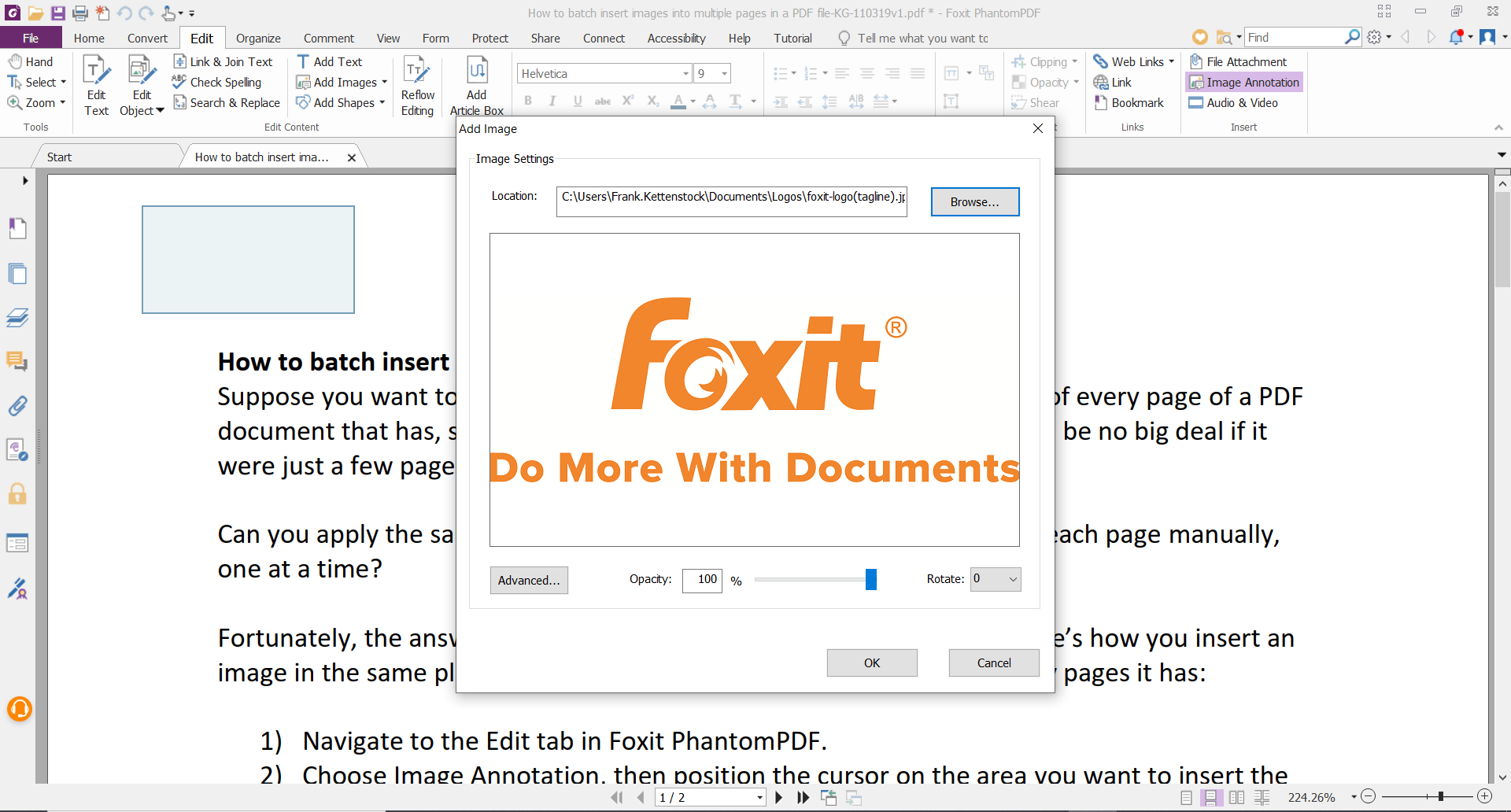 4. To place the image on multiple pages, simply right click on the inserted image and select Place on Multiple Pages.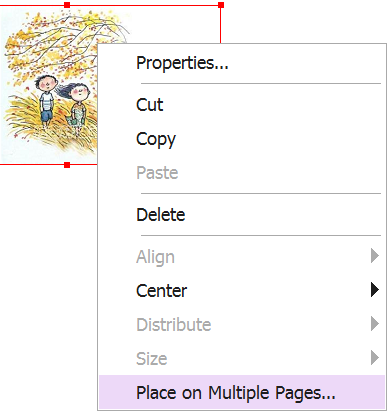 This features comes in handy in a lot of situations, such as when you want to put your company logo on every page of a PDF document, as described. And also if you need to watermark every page, as the Opacity slider lets you set the image opacity to fairly transparent, enabling viewers to see it but keeping it out of the way of content on the page. You can even use this technique to create your own "Confidential" stamp.
Try it yourself now.