When you create a professional document, of course you ensure that the images are correct, the content has no grammatical or spelling mistakes, and that you use good typography to convey your message with text. So it's important that the same font used in the software you use to create the PDF is also seen by whoever reads your PDF file, no matter what program they use to open it.
The ability to embed the fonts you use ranks among the top reasons why PDF software like PhantomPDF is a great choice for creating documents.
Why font embedding is important
Ever get a popup warning that certain fonts are missing when you try to open a document? Then you know why embedding fonts can be critical. When this happens, the application used to open the file will substitute a font of its choosing for the missing fonts. That can change the look, page flow, and readability of the document. This occurs when the creator of the document a font that they have installed on their computer, but you (the document reader) don't have installed.
To ensure that the person viewing the document is able to open the file and see the content in the same font used to create the document, you must embed the fonts into the file. Using PDF software such as Foxit PhantomPDF to create your document makes this relatively easy.
How to embed fonts in PhantomPDF
With PhantomPDF, you have the ability to embed all fonts, non-standard fonts, a specific list of fonts or even no fonts at all. You may decide to embed only some of the fonts due to size restrictions, as each embedded font causes the file size to increase slightly, or due to licensing issues with the fonts used.
Embedding fonts means that those fonts will be used instead of font substitution when users view or print. Users will see the original font that you used in your document.
Here's how to choose which fonts to embed from within the PhantomPDF printer: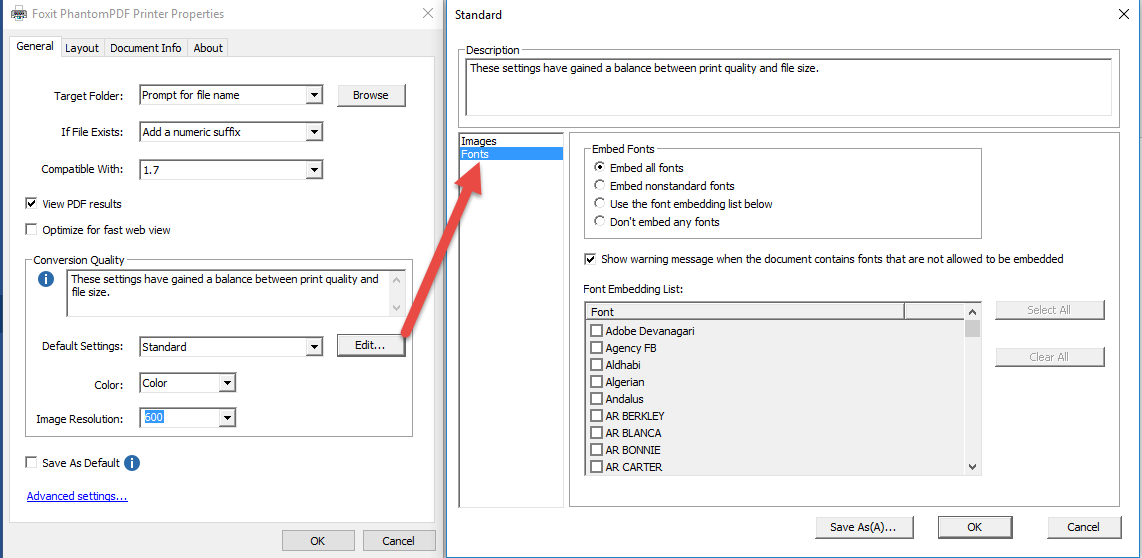 To view current fonts, both embedded and otherwise, do this: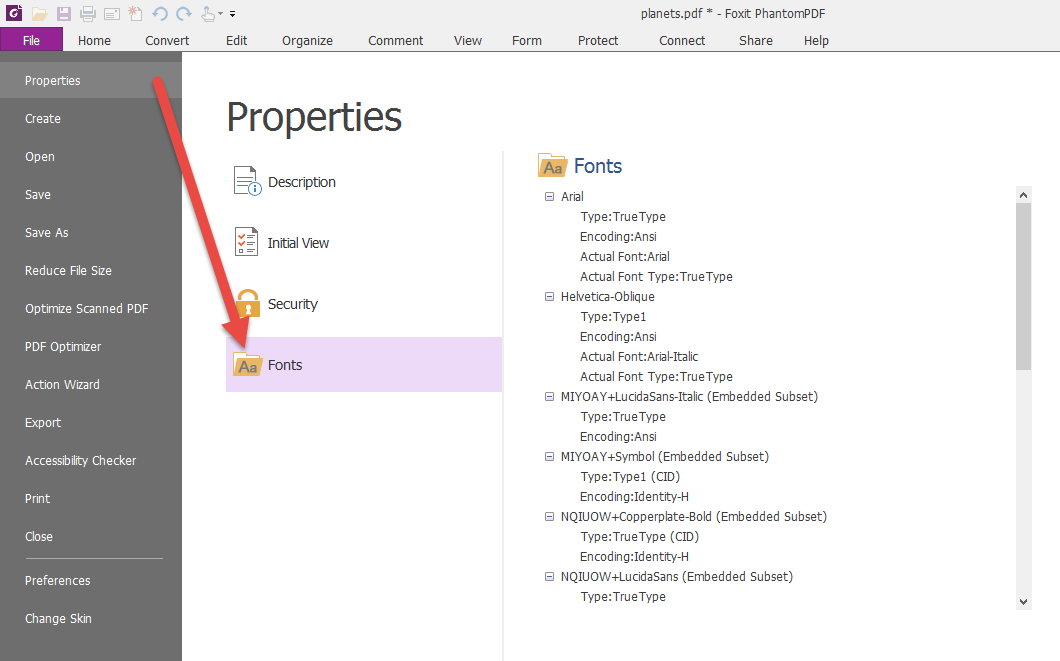 (Note that if the "Actual Font" is different from the font title, it means a font is not embedded, and is being replaced with a different font that is available within PhantomPDF.)
To save space, you can choose to unembed fonts using the PDF Optimizer: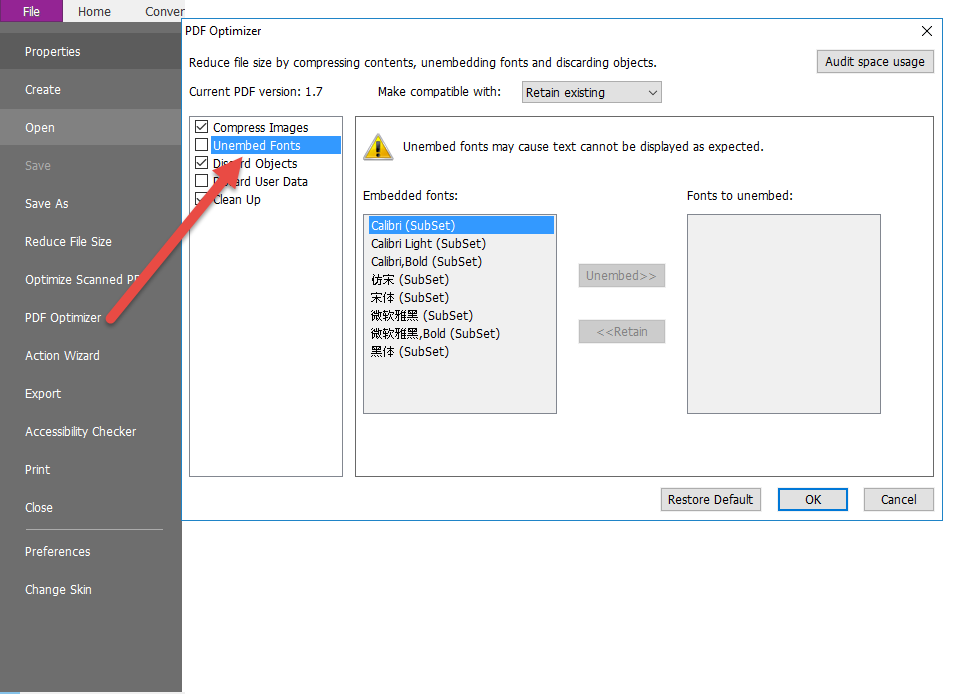 The ability to embed fonts affects the document at all levels, including on your screen. So it's a good idea to know how to handle fonts in your PDF documents when working with Foxit PhantomPDF.