Manage signed documents, workflows, and reports
Effective signed document management for teams and individuals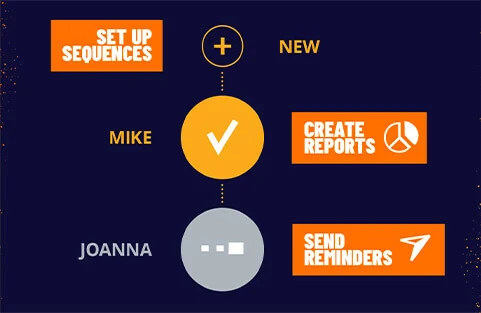 Set Reminders
Keep your signed documents on track and make sure everyone is in the know by setting reminders for completion. Enable automatic reminders, set reminder intervals and schedules, and even set document signing expiration dates.
Establish Signing Sequences
When signing order matters, establish powerful and flexible signing sequences to ensure document signing is handled correctly. Send signing invitations in sequential, parallel, or a combination of both within the same envelope to prevent the next party from signing until the previous party has completed the document.
Utilize Reporting
With our detailed reporting feature, super admins can download Excel reports for important document data history recording and sharing. Easily access, save, and share information such as signing and sending dates, statuses, recipient information, and more. Additionally, advanced searches can be conducted quickly and easily to help with audits and detailed contract reviews.