Use legal signatures practically anywhere
Confidently use your signed documents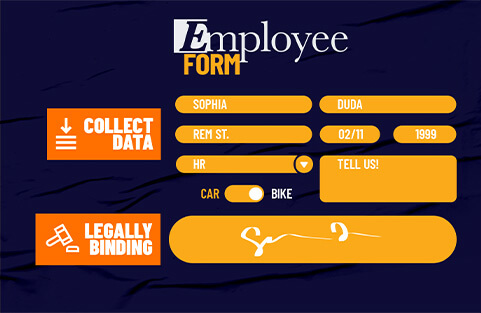 Legally Binding Electronic Signatures
As a trusted electronic signature provider, we ensure all components are present that establish your document as legally-binding; this includes clearly maintained association records, audit trails, robust retention methods, and easily and clearly established interns to sign and conduct business electronically.
Court Admissible Signed Documents
Feel confident knowing that your digitally signed document is tamper proof and protected from improper access and use, is verifiable and defensible, and includes audit details proving accurate signing actions; all details that judges will look for when determining document legality.
Use In Almost Any Industry
Electronic signatures are being more commonly used across popular industries such as healthcare, real estate, finance, business, education, and more to streamline processes and get more done.
Quickly and easily complete common tax forms, contract agreements, invoicing, medical paperwork, purchase agreements, donation collections, and more using electronic signatures.