Enhance document security
Take control over the safety and security of your signed documents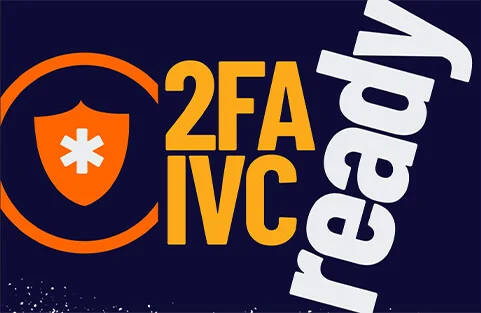 Enable Two-Factor Authentication (2FA)
Confirm the identities of your signers and keep private and confidential documents secure by enabling 2FA with Foxit eSign. Easily designate what 2FA is required for, including for when documents are signed, executed, canceled, and completed.
Verify with Knowledge-Based Authentication (KBA)
In our ongoing efforts to combat fraud and help users stay compliant, KBA is available as a form of identity check for signers. Foxit eSign's KBA security feature helps prove the identity of users by requiring a social security number to be provided in order to further protect sensitive and private documents.
SOC 2 Type 2 Compliance
Confidently send and receive signed documents knowing that Foxit eSign is SOC 2 Type 2 compliant and maintains the 5 AICPA trust principles of security, availability, processing integrity, confidentiality, and privacy.
Use Intuitive Visibility Controls
By utilizing our intuitive visibility controls, senders can easily maintain control over the signing process and restrict who can and cannot view certain documents or certain portions of documents.
Be In the Know with Detailed Auditing
Be 100% aware of your document's changes and movements with detailed auditing. Track IP addresses, time stamps, locations, deletion attempts, names, and email addresses to ensure legitimacy and accuracy of use.