Securely eSign PDF Documents
Create Foxit eSign account, self-sign, collect signatures and manage the electronic signature workflow
Download free trial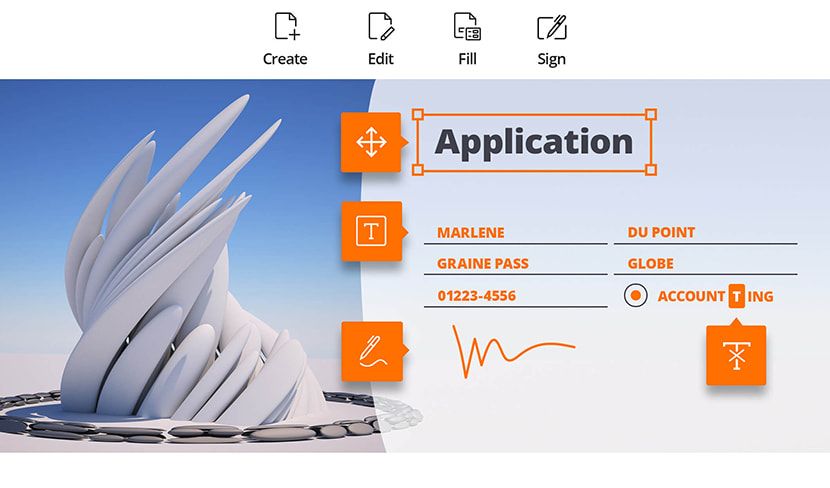 Create Foxit eSign Account
Foxit PDF Editors integration with Foxit eSign allows users to create their own Foxit eSign account from within the PDF Editor desktop application.
Electronically Self-Sign Document
A Foxit eSign user can sign a PDF with an eSignature within the PDF Editor UI on an ad hoc basis, similar to Ink-Signatures, but with the legal validity of an eSignature (Windows/English Only).
View tutorial
Collect Signatures and Manage Workflow
From within Foxit PDF Editor, a user with a Foxit eSign account can collect a signature on a PDF document from two or more individuals, digitally track progress, and the signature process is managed in a workflow (Windows/English Only).
View tutorial