Our Clients

Efficient Digital Document Archiving
Legal regulations are sprouting up all the time requiring enterprises in finance, life sciences, legal, and government agencies to preserve documents in a compliant digital format. But even with legal risks aside, simply saving and storing emails, scanned documents, Microsoft Office files, and HTML in these various file types comes with its own set of costs and risks. Enterprises and government organizations can avoid critical data loss and reduce their total cost of document storage and ownership by standardizing their digital archives with PDF/A. Optimized PDF/A documents are the ISO standard for stable, secure long-term digital preservation, ensuring your documents will be accessible in their original format for years to come.
---
Mitigate Compliance Risk with PDF/A for Archiving
Convert your image and born-digital documents to PDF/A, the ISO standard for stable, secure, long-term digital preservation.
Reduce Storage Costs by Over 50%
Depending on the proportion of scanned images within your digital archive, your savings can be even greater. Some of our customers have seen compression rates reduce image document file sizes by up to 100:1!
Standardize Your Born-Digital Content Too
Some archiving solutions kick out or corrupt born-digital files. Efficiently and accurately convert emails, .docx, and more to PDF/A with born-digital auto-detection.
Reduce Costs with More Efficient Archiving Processes
Find information faster by creating a searchable, indexable archive with OCR. Reduce costly manual effort with large-scale automation to create faster, leaner archiving processes.
Protect Sensitive Information
Archive PII data and classified information securely with full redaction and password security protection for converted PDF/A documents.
Create More Accessible PDFs
Auto-tagging unstructured image documents helps your organization take steps toward compliance by making your documents more accessible for the visually impaired.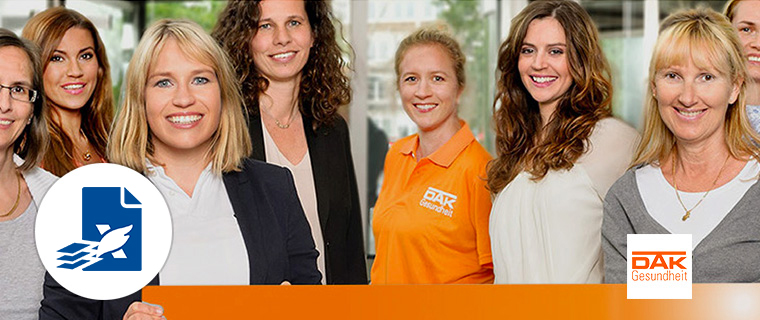 DAK-Gesundheit, one of the leading health insurance companies in Germany, used Foxit PDF Compressor to meet legal compliance requirements by converting incoming paper mail to PDF/A, the ISO standard for long-term archiving.
Read the Case Study >>
Mitigating Compliance Risk with PDF/A for Document Archiving
Getting caught out of compliance with records retention laws can cost organizations greatly in fines and litigation costs. For enterprise archiving compliance, PDF/A is the most reliable format to store your records in because it is designed specifically for long-term digital preservation.
The ISO-standard PDF/A format keeps documents accessible in their original format over years and years of storage. By maintaining records in a reliable, secure long-term format, you'll avoid compliance issues resulting from data loss and degradation of your digital records.
Redaction is critical to protecting sensitive information and customer PII in your PDF/A archives. It's important to avoid free or cheap solutions that simply cover up account numbers, names, and credit card information as that data can be exposed and cause substantial legal issues. Complete redaction solutions remove the information from the document altogether to avoid this costly mistake.
Meeting accessibility standards such as 508 compliance in the United States and PDF/UA in Europe is increasingly becoming an important consideration for government agencies and those in the private sector who work with government. With advanced auto-tagging of unstructured image documents and born-digital files, our Foxit PDF Compressor helps your organization create digital document archives that are more accessible too. Our comprehensive support for PDF/A subtypes includes the -a distinction which allows you to automatically convert to more accessible PDF/A documents in one step.
Reducing Costs Associated with Long-Term Digital Storage
Converting your records to PDF/A is essential to meeting archiving compliance requirements, but knowing how to optimize those records further creates efficient archiving processes and reduces total cost of ownership.
For example, with Foxit's PDF Compressor software, scanned paper and image documents can be compressed to as little as 10% of their original file size. On average, our clients can reduce their archiving storage costs by 50% or greater each year, depending on the proportion of scanned image documents within their document management system. Further, compressed PDF/A documents can be downloaded, emailed, and accessed in half the time, making it faster to utilize them when you need them.
In addition, scanned documents, TIFFs, PNGs, and other images need to be made text-searchable with OCR to make it easier and faster to locate specific information within your repository. OCR creates an indexable archive and replaces tedious manual searching with simple, instant keyword search.
Standardizing Paper and Digital for Enterprise Archiving
Automating the conversion of both paper and born-digital files to PDF/A is important for achieving a compliant, standardized digital archive. As the volume of born-digital documents such as Microsoft Word (.docx) and emails continues to rise for large organizations, it's critical to choose an archiving solution that won't break the electronic attributes of these files.
Many solutions, for example, flatten any pre-existing text layers they encounter in a born-digital document and then re-OCR them, potentially leading to unnecessary inaccuracies in the re-recognition process. Further, electronic documents have metadata, bookmarks, and other attributes that should not be broken when converting to PDF/A.
With born-digital auto-detection, Foxit's PDF Compressor software identifies these text layers and various attributes automatically. This enables 100% accurate born-digital capture, and more effectively ensures the content of electronic documents will be preserved exactly as it should be for years to come. Even more, since this feature comes right out of the box at Foxit, your enterprise can avoid the need to do any special coding, engage with professional services, or pay for entirely separate systems to address the born-digital archiving issue. Automatically standardizing all of your documents within one single process, regardless of whether they came from a scanner or an email, helps to minimize costly manual intervention and streamlines your enterprise archiving strategy.
Enterprise Content Spotlight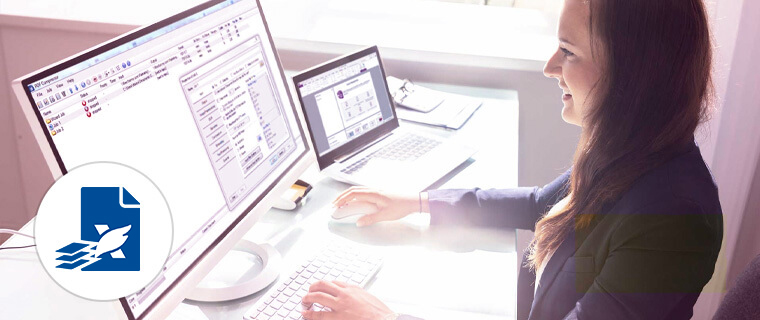 Foxit PDF Compressor
Foxit PDF Compressor is a server solution that provides businesses with automated, high-volume PDF and PDF/A conversion, compression, and optimization for both image documents and born-digital files.
Read More >>