Our Clients

Conversion Solutions
---

Digital Transformation
Improve customer experience with faster document processes

---

Break down document process silos by using a centralized conversion web service platform

---

Integrate document conversion into your business systems (ECM, CSP, CRM, ERP) easily using SOAP, REST, and open interfaces

---

Modernize your IT environment with microservices-based document conversion for service-oriented architectures

---

Optimize conversion strategies to meet specific process requirements across the enterprise

Backfile Conversion
Mitigate compliance risk by standardizing image and born-digital content in your repository

---

Minimize document process costs and create faster operations with efficient digital documents

---

Reduce server and cloud storage costs by over 50% with industry-leading image document compression

---

Transform your repository easily with rapid, reliable high-volume document-to-PDF conversion

---

Turn scanned documents into high-quality PDF assets with OCR, auto-tagging, redaction, compression, and more

Long-Term Digital Preservation
Preserve documents in a secure, stable long-term format to keep content accessible for years to come

---

Comply with archiving compliance regulations and auditing requirements by preventing information loss or destruction

---

Output to any ISO-compliant PDF/A subtype including -1, -2,-3 and -a,-b,-u

---

Create searchable PDF/A documents with highly accurate OCR for efficient information search on your digital archives

---

Use auto-tagging even on unstructured image documents to create a more accessible repository

---
---

Document to PDF Conversion
Create consistency and increase searchability in your digital documents with easy PDF conversion.

PDF Accessibility
Mitigate legal risk and improve customer experience with automatic PDF tagging for accessibility.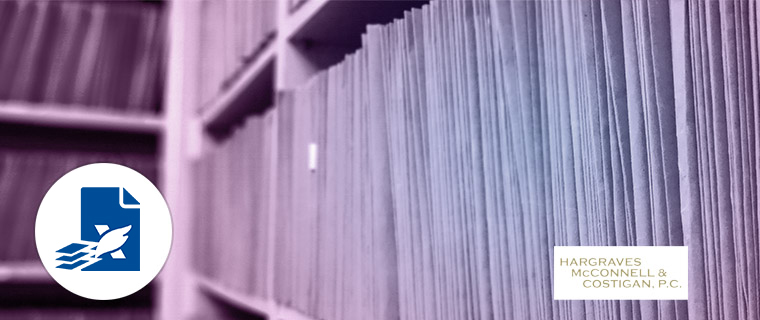 Hargraves McConnell & Costigan, a law firm based in New York City, was struggling with processing high volumes of inbound documents each day. These documents had large file sizes and were difficult to share and access. In addition, the documents were not searchable and their previous OCR engine often crashed when processing large files. See how Foxit's PDF Compressor with OCR helped the law firm greatly increase document processing speed to create more efficient PDF assets.
Read Case Study >>