3x faster performance and reduced exception handling costs for digitally born documents and hybrid PDFs in Captiva.
Learn More >>

Integrates directly into the OpenText Captiva interface. Enable faster user adoption with a solution built into the Captiva GUI from a partner integrating with Captiva since 2004.
About Foxit >>

50% lower storage costs and faster mobile access to image documents with industry-leading compression and high-volume conversion to PDF and PDF/A.
View Conversion Features >>
What is the PDF Optimization Suite for OpenText Captiva?
Foxit Software, Inc. has carried out trusted integrations into Captiva® since 2004. Our PDF Optimization Suite reduces exception handling costs and facilitates faster document processes for organizations using OpenText Captiva. The suite expands the number of input file types that Captiva can support in a single workflow, resulting in less manual processing needed for exceptions that are kicked out of the automatic capture process. By reducing the number of documents to manually review, the PDF Optimization Suite helps Captiva organizations lower costs while accelerating operations.
It's no secret that enterprises are receiving dramatically more born-digital documents each year. The PDF Optimization Suite uniquely auto-detects born-digital content from non-scanning sources, such as email and Microsoft Office files, and processes them without unnecessary rendering to image. This reduction increases born-digital processing speed substantially, up to 3x faster than with Captiva alone. Further, by keeping the original text layers, our software creates more accurate capture processing with 100% recognition accuracy for electronic documents like Microsoft Office and email.
Foxit's PDF Optimization Suite integrates directly into the OpenText Captiva interface. It is designed for fast user adoption and easy deployment into existing Captiva workflows to enable faster time to value.
With the PDF Optimization Suite, Captiva users generate highly efficient, compressed, and archivable PDF and PDF/A files. Foxit's industry-leading compression rates can reduce your storage costs by 50% while cutting download time in half when accessing compressed documents over a network. This enables organizations using Captiva to accelerate their business processes and improve customer satisfaction as a result.
PDF Optimization Suite for Captiva: Use Cases

Improve Customer Satisfaction
Process born-digital documents 3x faster to speed up your business processes and facilitate quicker customer experiences.

100% Accurate Born-Digital Capture
Preserve and capture original text layers from Microsoft Word, Excel, HTML, email, and attachments with less errors than with OpenText Captiva alone.

Integrated, Enterprise-Ready Design
Direct Captiva GUI integration, flexible licensing, easy deployment, and automated, high-volume document conversion.

Reduce Exception Handling Costs
Avoid manual processing with automatic processing support for more input file types within Captiva, such as XFA PDF forms and hybrid PDFs.

Paper to Digital - Compress, OCR, and Convert to PDF and PDF/A
Easily share compressed files, reduce storage costs by 50%, and create accessible, archivable PDF assets efficiently.

Feed Your Systems with High-Quality Data
Enable Robotic Process Automation (RPA), data analytics, machine learning, and other AI-driven systems with clean, accurate data from your documents.
PDF Optimization Suite Software Features
Generate New Revenue with 3x Faster Document Processes
With the Foxit PDF Optimization Suite, OpenText Captiva clients can further their digital transformation with faster processing of electronic documents such as Microsoft Office and email. The suite processes born-digital content 3x faster than with Captiva alone. By pushing documents quickly through the capture process, your organization can provide superior customer experiences with faster response times. For example, approve a new loan before competitive approvals reach the borrower to increase your chances of winning that business.
Moreover, the ability to process documents rapidly positions your organization to respond to market opportunities more effectively, such as a sudden RFP or time-sensitive SLA. With efficient born-digital processing, the PDF Optimization Suite for OpenText Captiva enables your organization to become more nimble and generate new revenue.
Reduce Exception Handling Costs
Exception management requires costly labor and leads to slowdowns in downstream processes. As the volume and diversity of born-digital files entering document processes continues to increase for most large organizations, manual exception handling can increase significantly as well.
Your enterprise can utilize Foxit's PDF Optimization Suite to improve operational efficiency by making Captiva processes more automatic. The PDF Optimization Suite integrates into OpenText Captiva to support a wider range of input file types, including XFA PDF forms and hybrid PDF documents. With the ability to process a larger portion of incoming documents automatically, the suite lowers the number of files kicked out of the capture process for manual review. This frees up head count for higher value-added tasks and creates a more profitable, automated framework for document ingestion.
100% Accurate Born-Digital Capture with Efficient Text Layer Handling
Born-digital files such as emails, Microsoft Office documents, HTML, zip, and .txt formats contain pre-existing text layers before entering Captiva. Without the PDF Optimization Suite, Captiva flattens any existing text and then attempts to re-recognize that information with OCR. This unnecessary processing leads to slower business processes and decreased system performance. In addition, this step introduces potential for recognition errors that can throw off data quality and cause issues down the line with archiving compliance and information search.
By intelligently detecting pre-existing text in electronic documents, the PDF Optimization Suite for OpenText Captiva avoids unnecessary recognition errors for 100% accurate born-digital capture. For Captiva clients working with an ever-increasing volume of email, Word, and electronically created PDFs, Foxit's integrated suite ensures more high-quality data is fed into systems and processes relying on automated document capture.
Reduce Coding and PS Engagement Costs with Format Auto-Detection
Foxit's PDF Optimization Suite helps Captiva users minimize costly workarounds to facilitate efficient born-digital ingestion in addition to their scanning processes. Out of the box, the Foxit suite automatically detects born-digital files and adjusts to avoid information loss from incompatible processing steps (such as OCR when a text layer already exists). No special coding or variable professional services engagement is needed to get this functionality, it comes included with the integration of the PDF Optimization Suite into your Captiva environment.
Auto-detection of born-digital documents also greatly improves system performance. For Captiva workflows, the suite can process electronic files three times faster than with Captiva alone by automatically circumventing unnecessary processing steps that only make sense for scanned image documents. Also, choosing to integrate this add-on functionality to Captiva is far less complex than supporting an entirely separate, cost-prohibitive solution to handle born-digital files.
Document Download Speeds Twice as Fast with Industry-Leading Compression
Working with compressed documents facilitates faster document processes, better client experiences, and more efficient operations. Foxit's PDF Optimization Suite compresses black & white image documents up to 10:1. With leading MRC compression, color image documents can be compressed as much as 100:1.
Highly compressed documents are more efficient to email, download, access, and store. For example, in the energy and engineering industry, compressing large architectural drawings and CAD documents enables field engineers to spend significantly less time waiting for downloads and more time working while on construction sites.
50% Lower Storage Costs for Mixed Content Repositories
At high volumes, document storage costs also become a pain point for large enterprises using OpenText Captiva. With the industry-leading compression technology inside the PDF Optimization Suite, your organization can reduce storage costs and server load by as much as 50%. If your repository contains a higher proportion of image documents from scanners, faxes, and MFPs, this savings can be even greater.
Integration Directly into the OpenText Captiva GUI
We have integrated our solutions into OpenText Captiva since 2004 (formerly EMC Captiva). Because it integrates directly into the Captiva interface, The PDF Optimization Suite facilitates swift user adoption for a faster time to ROI. The integration also enables easy software deployment so that IT teams can stress less about implementation across the organization.
Licensing options also mirror that of OpenText for convenient and clear synergy with your existing Captiva usage model. We support page volume licensing that works well for optimizing documents from recurring business processes as well as batch backfile conversion for long-term archiving.
Better Digitization of Paper and Scanned Image Documents
The PDF Optimization Suite is a great complement to Captiva for paper to digital processing and optimizing common scanned image file formats such as TIFF, JPG, and PNG to PDF. The software suite allows users to standardize their repository with highly compressed, searchable, and accessible PDF and PDF/A documents.
Standardizing documents to a single format frees up IT budget, mitigates risk, and enables long-term digital preservation. By standardizing content to PDF, IT departments reduce costs associated with maintenance renewals, internal support, and user training on various readers for additional file formats.
Converting documents to an accessible, searchable format can also protect organizations from compliance issues. For example, in the life sciences industry, the FDA requires submission of BLAs and new drug applications in a searchable, digital format per eCTD requirements. Across industries, organizations can ensure they keep important documents in a high-fidelity, reliable long-term format for records retention requirements with ISO-compliant PDF/A conversion.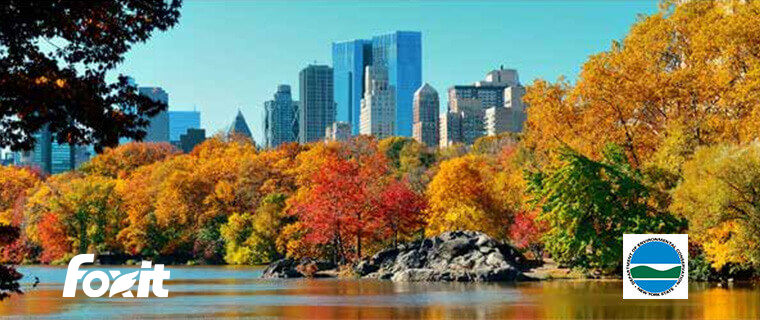 The New York State Department of Environmental Conservation utilized the PDF Optimization Suite for OpenText Captiva to process born-digital and hybrid PDF documents 85% faster, while preserving important information such as bookmarks and hyperlinks. Read the government agency's success story to see how Foxit's PDF Optimization Suite greatly improved document process efficiency.
Download Free Success Story >>
Licensing
The PDF Optimization Suite is licensed on a page volume basis in accordance with your existing Captiva license model. The licensing is designed to be flexible and easy to work with for both optimizing backfile conversion of legacy documents or converting recurring volumes of documents in your live business processes. For more information on licensing please contact our experts today.
System Requirements
Windows system requirements
Windows® 64-bit: Windows 7 / Windows 8.1 / Windows 10 / Server 2008 / Server 2012 / Server 2016
CPU Speed: 2 GHz or more
RAM: 1 GB minimum, 2 GB per processor core (recommended) more than 2 GB for conversion of very large documents on 64 bit systems
HDD: 1 GB available storage space
Microsoft® .NET Framework 4.6.2
Microsoft Office for the Born Digital feature
Our Clients