Our Clients

Create Accessible Documents
1 billion people – 15% of the world population – have a disability, with 285 million being visually impaired according to the World Health Organization. To avoid costly litigation battles and prevent customer experience disasters across industries, complying with digital document accessibility standards is critical. At Foxit, we help organizations automatically generate tagged PDFs that are more accessible with assistive technologies, with minimal effort on your part.
---
Automatic Document Tagging
Save time and reduce costs with a solution that will automatically create tagged PDFs from both electronic files and unstructured, scanned documents.
Better Customer Experience
Improve customer experience by creating PDFs that people using screen readers can understand and work with. Accessible documents can be generated in PDF/A-1a, PDF/A-2a, and PDF/A-3a formats.
PDF Accessibility Compliance
Avoid lawsuits and trouble with regulatory bodies by working toward accessibility compliance standards. For example, we can help US government and public sector organizations toward achieving section 508 compliance.
Digital Document Handling
Preserve, improve, or replace existing tagging structures in digital documents for flexible accessibility processing according to your needs.
Optimize Documents
Optimize documents with automated PDF conversion functions to meet all your document processing requirements. Make your files highly compressed, searchable, and accessible with large scale automation.
In-House PDF Experts
Frequent, agile product updates and dedicated, in-house support from our experts will ensure that you are at the forefront of document conversion technology.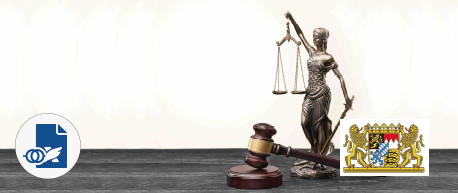 Learn how the Bavarian State Ministry of Justice uses Foxit Rendition Server to file and archive hundreds of thousands of documents per year in the PDF/A-2u format. PDF/A-2u is an ISO-compliant, text-searchable, and more accessible file format designed for long-term digital preservation.
Read the Case Study >>
Why is Accessibility Important?
In a 2015 WebAIM survey of screen reader users' preferences, about 50% of respondents found PDFs difficult to read. Making documents accessible is necessary so that people of all abilities can work with and understand them. Prioritizing accessibility helps improve customer experience, mitigate legal risks, and even enhance employee productivity. In addition, providing contracts and forms that individuals who use screen readers can access also greatly helps with customer satisfaction, by meeting the growing demand for accessible documents.
ADA and Section 508 compliance standards require certain levels of document accessibility, which should be met to avoid legal issues including complaints, litigation costs, and damages. Several complaints have been filed over the past decade against universities, government administrations, and private corporations for ADA and Section 508 violations. For instance, in a 2015 settlement following an action by the National Federation of the Blind, digital library subscription service Scribd was forced to make all new documents accessible before uploading to their website, as well as make previously posted files accessible on request. Pre-emptively ensuring that documents are up to standard can help you avoid substantial unforeseen costs and legal battles such as this.
Advanced Auto-Tagging
To function properly, screen readers and other assistive technologies require text layer data. Our software generates tags automatically, enabling screen readers to better identify content and order. Even scanned, unstructured documents, which are particularly difficult to tag, can be made accessible through OCR technology. Spend less time manually tagging documents by using automation to create more accessible materials as part of your document conversion process.
Choose Your Own Accessibility Adventure
Our software offers multiple modes to help you get the most accurate tags in the way that makes the most sense with your documents and processes. Existing tags are recognized by the program, and thus can be preserved so that new tagging is only generated for untagged PDFs, or even improved so that new tagging will be generated for existing tags that don't meet basic quality levels. New tagging can also be generated for PDFs always. There are multiple methods our software uses to cover all your bases. For born digital documents, existing tagging information is used and stored in the generated PDF file. For unstructured documents, OCR is used to create tags from the processed text layer. Lastly, for scanned and other non-tagged documents (e.g. plain text, html), our software can also use the LR engine to tag content.
Enterprise Content Spotlight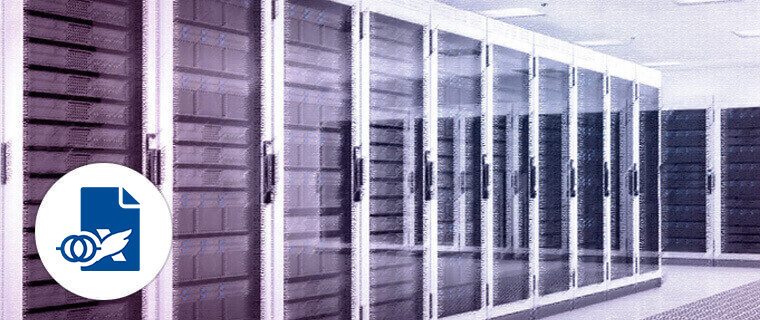 Rendition Server
A fully scalable web services platform that integrates high-throughput document conversion and accessibility solutions across your enterprise IT systems.
Read More >>