Our Clients

Create More Consistent and Functional Documents
through PDF Conversion
Whether your business predominantly deals with physical documents that need to be scanned, has a large archive of born-digital documents in various formats, or both, you can make information more easily accessible and store it more efficiently when converting to PDF. Using a conversion tool such as PDF Compressor Version 8 enables you to go from a chaotic data environment to a consistent collection of PDFs that take up minimal space, are searchable based on their internal text, and are widely compatible with reader software.
---
Make Image Documents More Useful
Image files aren't text-searchable, and often come with larger file sizes. Convert your documents to PDF and make them more valuable.
Batch Process to Save Time and Effort
There's no need to individually select files to convert. Use PDF Compressor Version 8 to turn large groups of scanned or born-digital documents into PDFs.
Use a Widely Recognized and Highly Compatible Format
PDF is used in all regions and industries, meaning you can make your information far more easily accessible by standardizing into this format. This helps you meet compliance requirements and avoid paying for multiple file viewers and editors.
100% Accurate Born-Digital Capture
Optical character recognition (OCR) processes turn flat image files into searchable PDFs. When digital text is already present, PDF Compressor Version 8 uses intelligent auto-detection to bypass OCR on those sections of the document, ensuring fast, 100% accurate born-digital capture
Standardize All Document Types
From scanned image files to HTML, Microsoft Excel and Word, email and more, standardize all your company's documents in a universal format: ISO-compliant PDF. This will ensure you can access documents later, in their originally intended formats and layouts. If long-term digital archiving is your main use case for PDF documents, consider the specialized PDF/A format.
Compress Files and Maximize Storage
PDF files can take up minimal space via post-conversion compression. Files become small and versatile, easy to store and search for. Black-and-white scanned images may be compressed at a 10:1 size ratio using JBIG2 Compression. Color documents are subject to larger compression rates, up to 100:1, with MRC Compression.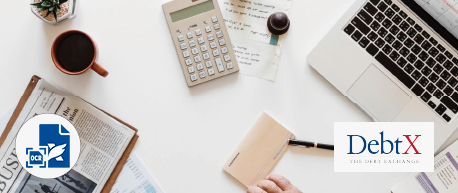 A leading full-service loan sale advisor and exchange platform, the Debt Exchange utilized Maestro to dramatically cut costs arising from their largely manual document conversion processes. Read the success story to see how Maestro optimizes document-to-PDF conversion with automated watch folders and batch processing.
Read the Case Study >>
About Document to PDF Conversion
When you convert documents with PDF Compressor Version 8, you fundamentally change the way your organization stores data. Rather than leaving scanned documents as large image files that are not text-searchable and may require numerous software tools to view, you create a standardized archive that will be easy for your employees and partner organizations to access on demand, with one viewing application. Furthermore, when you convert born-digital documents to this format, you further consolidate your organization's data. It makes sense to focus on one highly compatible file format, for both archival purposes and day-to-day access.
Cut Download Time in Half and Reduce Storage Costs by over 50%
Converting to PDF with PDF Compressor Version 8 delivers savings and productivity gains that stem from file compression. Our industry-leading technology efficiently and accurately compresses both scanned image and electronic documents. Bandwidth and storage costs fall by 50 percent when dealing with smaller, compressed images. For repositories that are heavy on image files, the savings can be even greater. Download times similarly fall by half, freeing up time for you to spend on other initiatives.
Faster Document Processes with Automated,
High-Throughput PDF Conversion
Automated, high-volume batch conversion is a powerful method of improving workplace efficiency. Manual exception handling time in capture processes are reduced for an extensive list of file types, helping your organization push more documents through automated workflows. When employees can convert entire groupings of files with minimum hands-on input, long periods of work with the potential for human error become streamlined processes that deliver high-quality results.
Standardize Your Documents Conveniently and Effectively
Converting documents with PDF Compressor Version 8 is a largely hands-off process, reducing unnecessary work and limiting the risk of operator error. Numerous documents can be queued up at once, making high-volume processing efficient and easy. Batch processing enables employees to convert large groups of files with just a few clicks, creating consistency and saving time. Users can also enable multi-threading to process several documents simultaneously, cutting processing time down even further.
For example, born-digital documents such as emails, .docx Word files, and hybrid PDFs have existing text layers that capture solutions flatten and re-recognize while processing. But this re-recognition phase not only adds significant processing time, it can unnecessarily lead to inaccurate OCR results, lost data, and increased manual processing costs to address exceptions. Right out of the box, however, Foxit's Rendition Server auto-detects born-digital files to avoid these added costs and support digital transformation of your document processes.
Enterprise Content Spotlight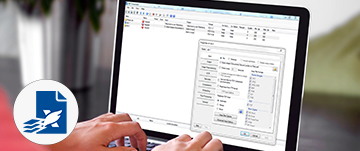 Foxit PDF Compressor
A fully scalable web services platform that integrates high-throughput document conversion across your enterprise systems.
Read More >>