Our Clients

Create Faster Digital Document Processes
Digital transformation (DX) is critical to building a competitive edge against the hordes of digitally native newcomers that enter the market space each year. Enterprises who adapt will not only survive but prosper. By modernizing your approach to document conversion, your organization can create faster, digital processes, facilitating better customer experience while reducing errors and manual exception handling costs.
---
Improve Customer Experience
Faster document processes enable you to improve CSAT by providing quicker responses, approvals, and support for your clients.
Eliminate Costly Document Process Silos
Replace disjointed document processes with a single, centralized conversion web services platform.
100% Accurate Born-Digital Capture
Avoid data loss and improve system performance with born-digital auto-detection for emails, electronic PDFs, and Microsoft office documents.
Minimize Manual Exception Handling Costs
Support a wider array of input formats to prevent documents from being kicked out of your capture process for manual review.
Integrate into Your Enterprise Systems
Easily integrate high-throughput document conversion across your ECM, CRM, ERP, or CSP systems using open interfaces and highly modern microservices-based design.
Meet Sudden SLAs and Address Processing Peaks
Use fully scalable document-to-PDF conversion to meet peak processing demand. Automatic failover and load-balancing protect high-value processes from single points of failure.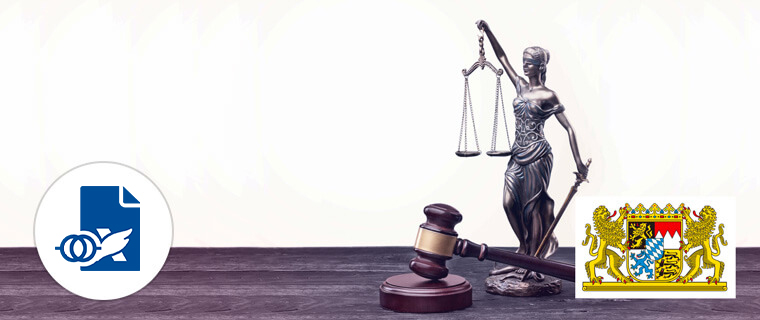 The Bavarian Judiciary, one of the highest administrative authorities in the German government court system, digitally transformed their document compliance processes using Foxit Rendition Server. Read the success story to see how Rendition Server enables enterprise-wide conversion of documents across the judiciary's complex set of input channels and IT systems.
Read the Case Study >>
What is Digital Transformation?
Digital Transformation is the innovative and systematic use of digital solutions to solve problems and to fuel a more competitive, more modern enterprise. With respect to document management, many organizations still continue to use paper-intensive, largely manual processing which is fraught with high costs and risk of data loss due to human error. Other entities have only implemented isolated and unoptimized digital document systems in silos across departments and locations within the enterprise.
While this represents a good step toward the paperless office, having disjointed digital document processes is still costly and inefficient. By standardizing your document conversion to a single, central platform, you enable your organization to control document processing from one easy-to-manage system. This makes it easier to mitigate compliance risk and minimize processing errors because there is one source of conversion services rather than many.
In addition, breaking down document process silos helps your enterprise to avoid paying redundant costs on licenses, maintenance, and training for multiple document conversion solutions (i.e. Paying for 50 licenses of 'software A' in your New York office while someone from your San Francisco office buys 100 licenses of 'software B').
Integrating Document Conversion Across Enterprise Systems
With Rendition Server, your organization can digitally transform its document processes by integrating conversion across your enterprise systems. Rendition Server is a fully scalable web services platform that uses SOAP, REST, and open interfaces to connect document-to-PDF to your ECM, CRM, ERP, or CSP environments. It fits like a puzzle piece into each of your systems to optimize documents with PDF conversion, compression, redaction, OCR, and archiving with PDF/A from a single, central platform.
Rendition Server is a highly modern, made-for-cloud document conversion web service that operates on-premise. By integrating document conversion across your systems, your organization can break down costly document process silos and replace them with faster, digitally transformed processes.
Why Digital Transformation is Critical for Improving Customer Satisfaction
Winning and retaining customers requires keeping pace with nimble, digital competitors by providing an out-of-this-world customer experience. By supporting faster, leaner document processes, the digitally transformed enterprise can respond to requests more quickly and position themselves to win more business over slower competitors.
So what can your organization do to improve customer experience and create faster, digitally transformed document processes? Foxit's Rendition Server supports digital transformation by integrating fully scalable document-to-PDF conversion across enterprise systems. This enables your organization to address sudden peaks in processing demand by automatically spinning up or spinning down processing resources. In addition, with automatic failover and load-balancing, Foxit Rendition Server prevents any single point of failure from disrupting your processes and delaying your turnaround time to clients waiting on a response.
Improving CSAT through digital transformation also means replacing slow, costly manual processes with highly efficient, automated systems. With the ability to ingest a wide variety of image and born-digital file formats including emails, TIFFs, Microsoft Word, and complex PDF types, Rendition Server enables automatic processing of more documents. This limits the time and cost incurred from manual exception handling in your document processes. It also provides a smoother customer experience by avoiding the need to ask customers to resubmit their documents in a compatible format due to processing errors. As more customers submit documents via mobile devices and email, the ability to support digitally generated content efficiently is crucial to providing a great customer experience.
Meeting the Rise of Inbound Born-Digital Content
According to the Harvey Spencer Association, paper-related capture is trending "lower in favor of Electronic Borne Capture + Mobile" input source, with email expected to double over the next 5 years (2018). But many capture solutions today are only optimized for processing scanned paper. To treat the electronic components in born-digital documents efficiently and accurately, they often require additional coding, professional services engagements, or entire separate software purchases.
For example, born-digital documents such as emails, .docx Word files, and hybrid PDFs have existing text layers that capture solutions flatten and re-recognize while processing. But this re-recognition phase not only adds significant processing time, it can unnecessarily lead to inaccurate OCR results, lost data, and increased manual processing costs to address exceptions. Right out of the box, however, Foxit's Rendition Server auto-detects born-digital files to avoid these added costs and support digital transformation of your document processes.
Enterprise Content Spotlight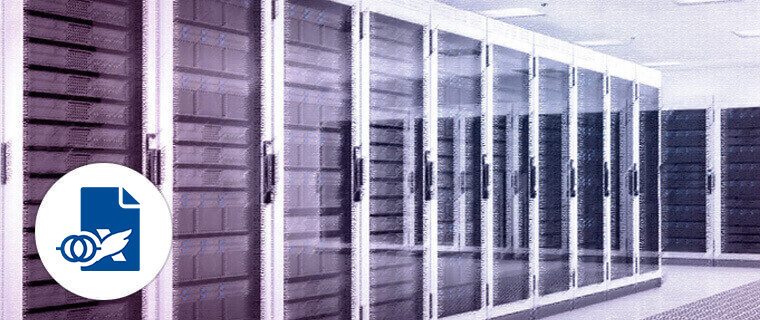 Rendition Server
A fully scalable web services platform that integrates high-throughput document conversion across your enterprise systems.
Read More >>