Understand

What

Accessibility

Brings to Your Documents
Learn How to Make Your Documents Consumable by All
Contact an Expert
Facts

You Should Know
About

Accessibility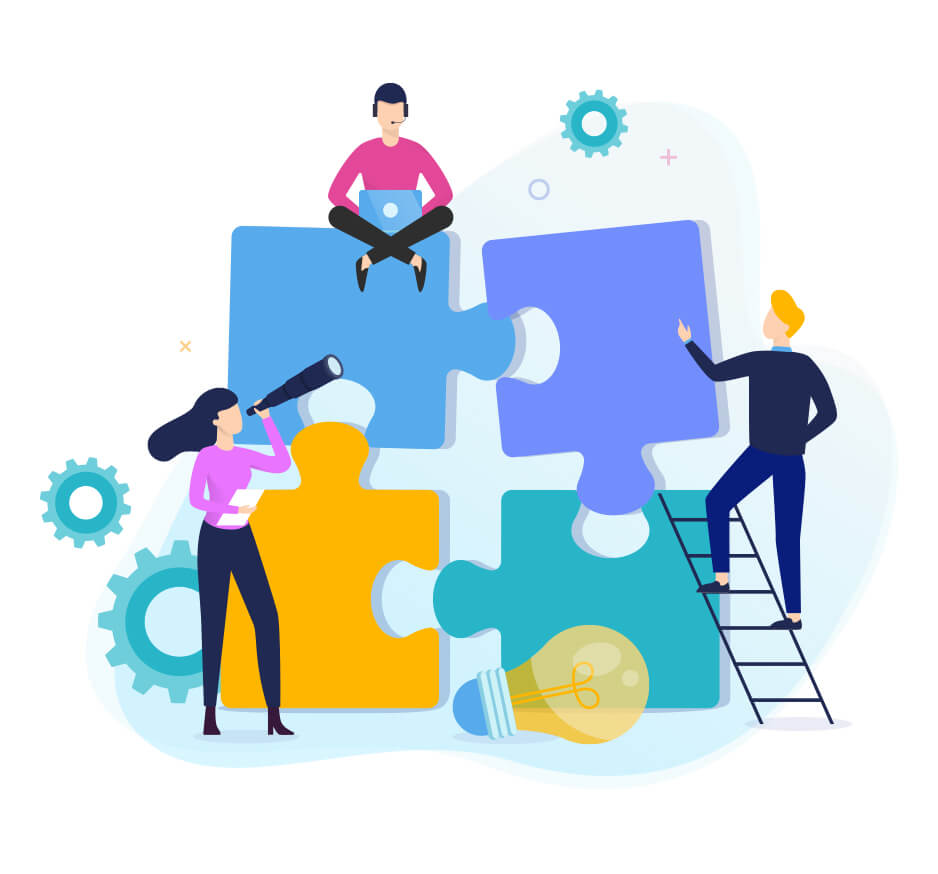 Accessibility

is defined as the design of

products, services, devices, and environments

for people with disabilities.

The ICF

(International Classification of Functioning, Disability and Health) estimates

over a billion people

have a disability, which is 15% of the world's population.

WCAG

(Web Content Accessibility Guide) is one of the

most widely-adopted standards

for achieving digital accessibility, becoming an ISO standard in 2012.

Many

federal and state governments are

required to develop, procure, maintain and use

information and communications technology (ICT) that is accessible to people with disabilities.

In an era of inclusion,

it's imperative that companies consider accessibility to

boost their brand perception.

In 2018, there were 2,258 lawsuits in the USA related to digital accessibility.

With more than 2.5 trillion

PDFs created annually worldwide, making PDF accessibile is a

vital capability.
How

Do You Make

Documents Accessible?
Follow the Accessibility Best Practices

Build
Document Structure
To make documents easier for screen readers to process correctly, documents should be structured with heading hierarchies; table headings, rows, and identified columns; and to use lists when possible.
Learn the Details

Add
Alternative Text
Add alternative text (Alt Text) to accompany images, which are a quick description of an image. Images that do not require Alt Text are those that are purely decorative.
Learn the Details

Ensure
Color Contrast
Contrast refers to the variance in color between text and its background. To ensure strong contrast, always use a dark text against a light background or vice versa.
Learn the Details

Remediate

and

Tag

PDFs

Tagging ensures that a PDF file's content and structure is correctly described and ready to be distributed to users of assistive technology.

Learn the Details
Need to Make

Your

Documents Accessible?
Foxit's Accessibility Solution Streamlines this Task
Automate

Tagging
with

Autotag

Foxit PDF Editor's Autotag analyzes an entire PDF and tags each item accordingly. Autotag will categorize each element as a heading, paragraph, figure, list item, table, or form field and apply the appropriate tag. This is greatly save time and effort manually tagging every document.
Automate

Large Scale Tagging
with

Enterprise Automation

Companies with a large backlog of untagged PDF files can make full use of Foxit's Rendition Server, providing the same advanced autotag features found in Foxit PDF Editor, but for large volumes of scanned or born-digital documents.
Evaluate

Document Compliance
with the

Accessibility Checker

Foxit PDF Editor's Accessibility Checker can quickly run a full check on a file to determine whether it meets WCAG standards for accessibility. It produces a detailed report about its degree of accessibility, allowing users to pinpoint where issues are and how to fix them using the Tag Editor.
Complete Tagging

with
the

Tag Editor

While Autotag greatly automates the tagging process, no Autotag is 100% accurate. After Autotag is completed, users should manually go into the document using the Tag Editor and fix any errors or fill-in any blanks the Autotag capability misses. These issues also get identified by the Accessibility Checker.
Automate

the Entire Process with the

Action Wizard

Another way to automate the accessibility process within Foxit PDF Editor is by taking advantage of the Action Wizard tool. The Action Wizard automates multiple steps which makes it easy for new Accessibility users to learn the process.
Meer informatie
For additional information on using Foxit to create accessible documents, the following resources are available:
WebAIM.org

Video Tutorials - Foxit PDF Editor Basics

Webinars

Additional Information