Scan

and OCR
Scan to PDF, OCR PDF, and Edit Scanned PDFs.
Many times hardcopy documents are required to be in digital format. Foxit PDF Editor supports capabilities to support your paperless office workflows.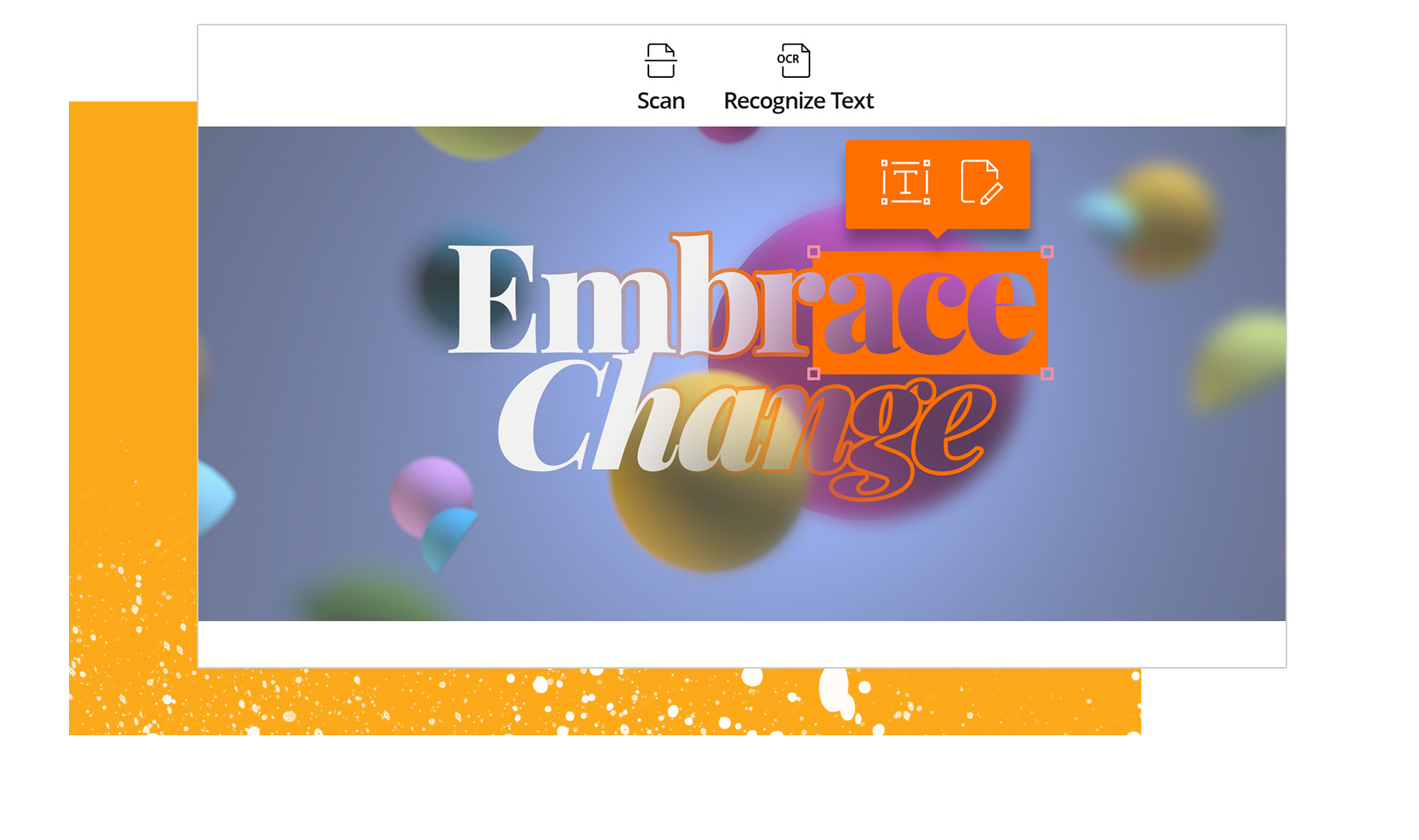 Scan

to PDF

Streamline workflow by converting paper contracts, agreements, and other documents to electronic PDF files - scan to PDF in one step.

View tutorial
Optical Character Recognition

(PDF OCR)

PDF OCR to convert scanned or image-based content into selectable, searchable, and editable text.
Edit Text

In Scan to PDF Documents

PDF OCR with editable text, then paragraph edit text from scanned documents, which is especially valuable when you only have hardcopy.
Correct

Suspect OCR PDF Results

Find and correct incorrect OCR PDF results to enable accurate file indexing for effective PDF searching.
Scan to PDF

In Existing Documents

Streamline your workflow by inserting scan to PDF pages directly into your PDF document.
'Very easy and powerful.'
Teran B - IT support specialist
'Using Adobe? It's time you switched.'
Paul S – Senior technical writer
'Very intuitive and easy to follow.'
Conor R - Investment banking analyst
'Great alternative to Adobe DC Pro.'
Kevin R - Venture finance manager
Join over half a billion users that have chosen award winning Foxit products to achieve their paperless office strategy. Find out why they rely on Foxit as their partner when it comes to their PDF needs and increased productivity.
Do More with Documents.