PDF

Creator
Create PDF docs, forms, and portfolios.
The connected world shares documents in the PDF format. Foxit PDF Editor allows you to create PDF from all file formats. Foxit is the first vendor to deliver PDF 2.0 file view.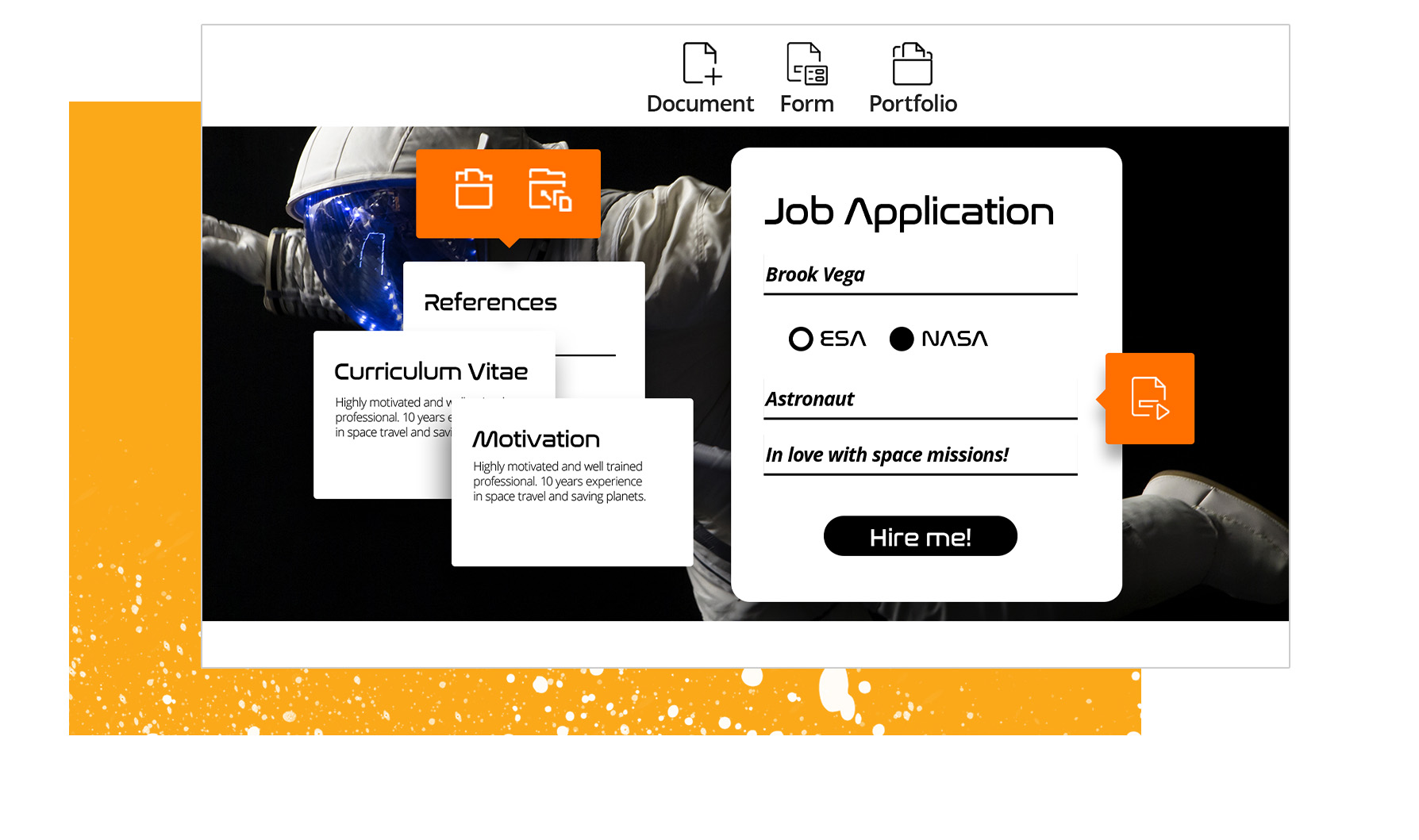 Industry-Standard

PDF Creation

Create PDF's from hundreds of the most common file types that are 100% compatible with other PDF products. Foxit is the first vendor to deliver PDF 2.0 file view. Create US Patent/Trademark Office (USPTO) ready PDF.

View tutorial
Browser-Based

PDF Creation

PDF Creator to quickly convert webpages to PDFs in Chrome, Internet Explorer, and Firefox with the Foxit plugin.
PDF Form

Creation

Create PDF forms quickly and easily with automated form field recognition and designer assistant. Create professional looking forms with push and radio buttons; check, combo, and list boxes; text, signature, barcode, date, and image fields.
PDF Portfolio

Creation

PDF Creator to view, print, create, edit, and search for text in PDF portfolios.
Compliant

PDF Creation

PDF Creator to generate and validate industry compliant PDF files for archiving, engineering and print production. PDF/UA and PDF/VT standard compliance validators and PDF document analysis for PDF version compliance.
'Very easy and powerful.'
Teran B - IT support specialist
'Using Adobe? It's time you switched.'
Paul S – Senior technical writer
'Very intuitive and easy to follow.'
Conor R - Investment banking analyst
'Great alternative to Adobe DC Pro.'
Kevin R - Venture finance manager
Join over half a billion users that have chosen award winning Foxit products to achieve their paperless office strategy. Find out why they rely on Foxit as their partner when it comes to their PDF needs and increased productivity.
Do More with Documents.