Organize

PDF
Merge PDF and Reorder Pages.
Often we create new documents from pages of existing documents. Foxit PDF Editor allows you to quickly and easily organize and manipulate your PDF to support your workflows.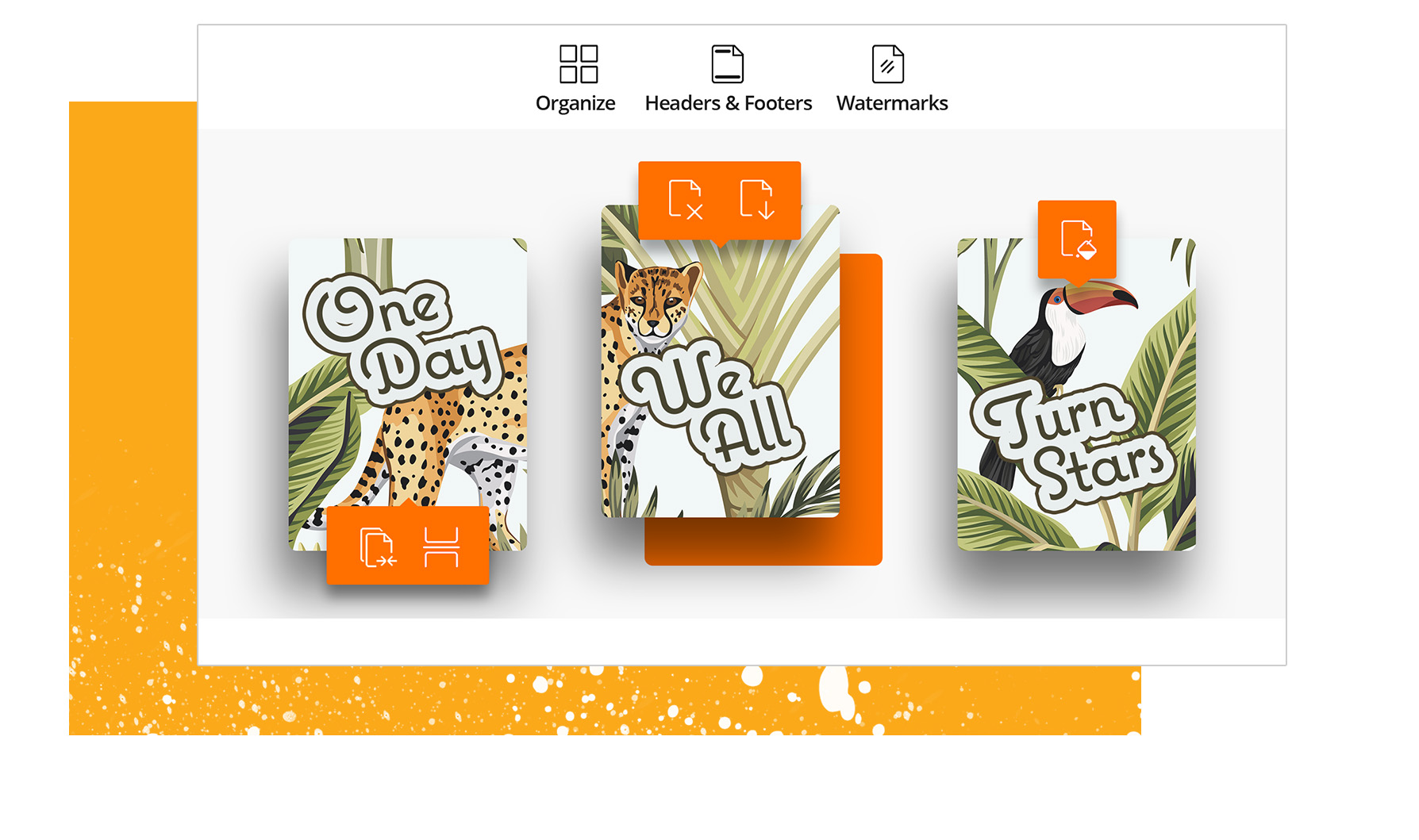 Reorganize

PDF Documents

The Pages panel allows you to organize pages by simply dragging and dropping page thumbnails within a document or from one document to another.

View tutorial
Manage

and Split PDF

Enables you to delete pages, add pages, swap, flatten, crop, extract, and split PDF pages.
Combine

and Merge PDF

Adds, deletes, combines, or merge PDF pages from multiple files to create new documents. Print PDF sections/pages directly from selected bookmark(s).
Compare

PDF Documents

Uses color to highlight the differences between two PDF documents to help you identify what has been changed quickly and easily.
Search

for PDFs by Content

Bundled search and index plug-in to Windows desktop search enables PDF search by content, title, subject, author, keywords, annotations, bookmarks, attachments, and more.
Bates

Numbering

Place identification on documents as they are scanned or processed.
'Very easy and powerful.'
Teran B - IT support specialist
'Using Adobe? It's time you switched.'
Paul S – Senior technical writer
'Very intuitive and easy to follow.'
Conor R - Investment banking analyst
'Great alternative to Adobe DC Pro.'
Kevin R - Venture finance manager
Join over half a billion users that have chosen award winning Foxit products to achieve their paperless office strategy. Find out why they rely on Foxit as their partner when it comes to their PDF needs and increased productivity.
Do More with Documents.