Edit

PDF like a pro
Perform all your document updates in PDF.
Documents evolve over time, requiring the needs for multiple file formats to be updated – the word processor, page layout, and file sharing formats. Now, once it's converted into PDF, update it in PDF.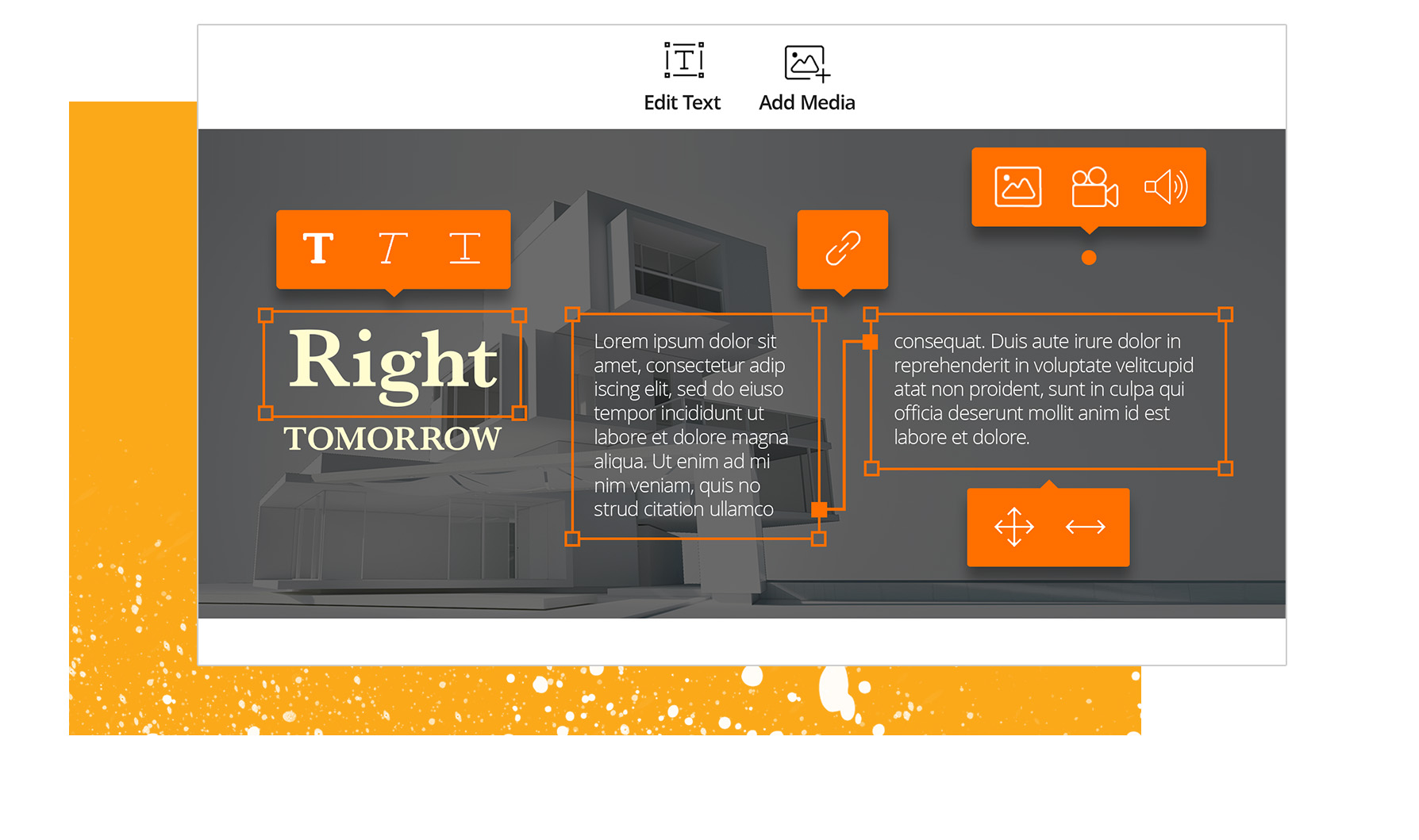 Edit

PDF Text

Edit PDF text in a paragraph without worrying about layout - text will automatically reflow as you edit. Even directly edit the content in tables. After editing, spell check the document.

View tutorial
Advanced

PDF Editing

Advanced PDF editing capabilities for PDF documents with more complex layout. Link, join, or split text blocks to connect text, or set text to flow throughout the entire document, for more powerful PDF editing. Move and resize text blocks to change to a more compelling layout.

View tutorial
Advanced

Object Editing

Edit PDF images, objects, and object shading. Change text to shape. Change page layout properties, add shading to objects, convert text to path, merge/split text, and edit .ai files.

View tutorial
Reduce

File Size

Compress PDF images, clear out the data redundancy of PDF objects, user data, and unembedded fonts. Reduces file sizes for scanned and digitally born documents.
Automate

Workflows with Action Wizard

Use Action Wizard to save a defined set of commands, then run these commands on any PDF file, automating your workflows and saving time and effort.
Edit

PDF Text Format

Edit PDF text by changing font type, style, size, color, and effect. Align text left, center, or right, while choosing from multiple line spacing options.
Professionalize

Documents

Customize the way your PDF looks by adding or modifying stamps, watermarks, headers, footers, and backgrounds to generate professional looking PDFs. Add backgrounds, watermarks, and headers/footers to a single PDF or multiple PDFs at once.

Foxit PDF Editor Articles allow you to define a navigational path (or an article thread) for an article in a PDF document that spans multiple columns and/or across several pages.

View tutorial
Add

Videos, Images, Audio, and 3D

Embed images and videos in your PDF and make it more interactive. Align objects on the left, middle, or right. Distribute objects horizontally or vertically. Rotate, flip, or shear objects.
Trusted

worldwide
'Very easy and powerful.'
Teran B-IT support specialist
'Using Adobe? It's time you switched.'
Paul S–Senior technical writer
'Very intuitive and easy to follow.'
Conor R-Investment banking analyst
'Great alternative to Adobe DC Pro.'
Kevin R-Venture finance manager
Join over half a billion users that have chosen award–winning Foxit products to achieve their paperless office strategy. Find out why they rely on Foxit as their partner when it comes to their PDF needs and increased productivity.
Do More with Documents.
G2 PDF Editor

Comparison
Grid® Report for PDF Editor